Get ready to level up your outdoor space game with these reversible outdoor throw pillows that are perfect for lounging under the sun or chilling under the stars. Best of all, we'll be using fabrics made from recycled bottles and printed with endangered birds, so you're not only crafting with style but also doing your part for the planet. Plus, these outdoor pillow covers are weather-resistant, so they'll withstand all the elements Mother Nature throws their way.
So, grab your shades and let's dive into the wonderful world of outdoor sewing! We're gonna turn those plain old pillows into comfy, weatherproof gems that will make your outdoor oasis the place to be this summer.
Video: A Delightful Duo of Tropical Outdoor Pillows
Things You'll Need
1 yard of outdoor fabric

Straight pins

Sharp scissors

Outdoor pillow form

Chopstick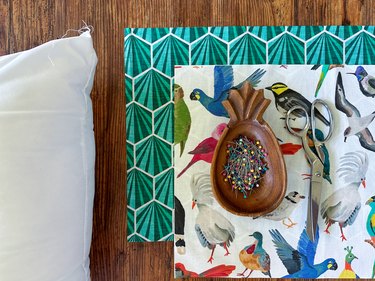 About the Fabrics We Chose
Part 1: Create Pillow Case
Grab your scissors and cut two pieces of fabric that are an inch bigger than your pillow form. You can get creative by choosing two totally different fabrics for the front and back of your pillow. We chose a bird print for one side and an art deco palm leaf-esque print for the other side.
Place the two fabrics together with the pretty sides (or right sides, as it's called in the sewing world) facing each other. Grab your pins and secure everything in place. Stitch it up with a 1/2-in. seam allowance. Be sure to remove the pins as you sew. Leave a 10-in. opening on one of the shorter sides of the throw pillow cover. We'll use that opening to stuff the pillows later.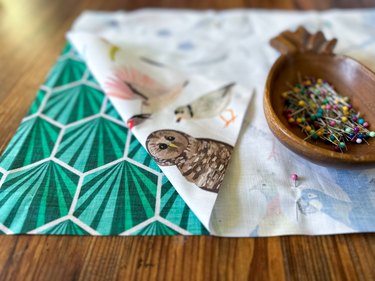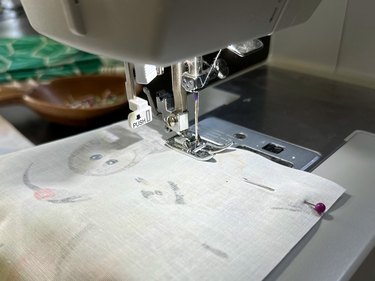 Before you turn everything right side out, take a moment to clip each corner at a 45° angle. Clipping those corners will get rid of the extra bulk and keep them nice and sharp. Just be careful not to accidentally snip any of that awesome stitching you've done.
Now that you've skillfully clipped those corners, it's time to turn the cushion cover right side out. We've got a secret weapon to help you achieve perfectly crisp corners. Grab a trusty chopstick and use it to push the corners out.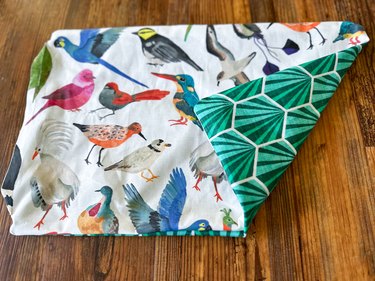 Next, use an iron to get rid of any wrinkles on the cover.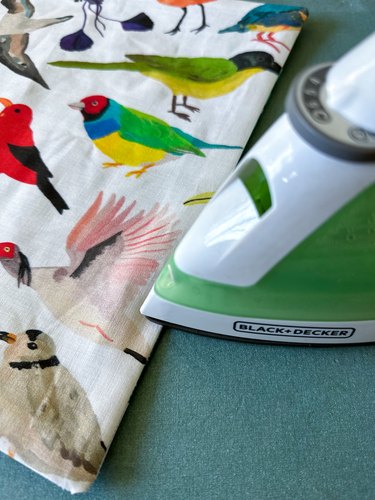 Put the pillow insert into the case. Take your time to ensure that the corners of the pillow align perfectly with the corners of the case.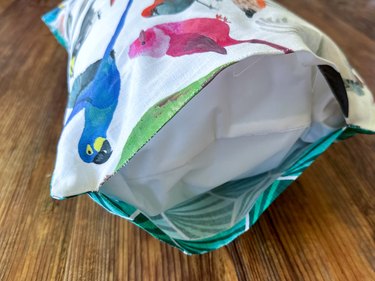 Use straight pins or clips to secure the pillow opening. Then, use a sewing machine or hand stitch the fabric to seal the opening.
Not only are these pillows super eco-friendly but they're also water-resistant. So, come rain or shine, these pillows will stand strong and look fabulous on your outdoor furniture.
Now it's time to kick back, enjoy the sunshine, and bask in the glory of your sewing skills.