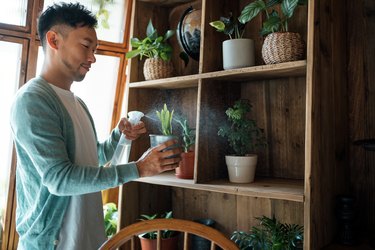 If you have that special someone on your gifting list that experiences the thrill of getting their hands dirty and nurturing their plant addiction, you can't go wrong with gifting them something that adds to their favorite pastime. Although gifting a new plant will always bring joy, you also have a vast array of gardening gifts every green thumb will delight in receiving. Choices include everything from personalized accessories to indoor gardening kits to handy tools for outdoor gardening. Regardless of whether you're buying for a novice green thumb or an experienced gardener, all the gifts on our list are sure to make the plant lover in your life happy!
1. JUMPHIGH 11 Piece Heavy-Duty Garden Tool Kit
It's surprising how many tools a gardener uses to make their chores a bit easier. This complete tool kit from JUMPHIGH is guaranteed to make their gardening life a breeze. The heavy-duty carbon steel tools include a cultivator, hand rake, weeder, trowel, pruning shears and transplanter—all of them built to last. The complete kit also includes a tote organizer with a cute floral pattern that holds all your tools, as well as a kneeling pad, spray bottle, gardening gloves and a cleaning cloth. The floral pattern carries over to the gloves and tools that make the kit look a bit fancier than your standard tools. This tool kit makes a useful and durable gift whether you're a new green thumb or have been gardening for years.
2. The Old Farmer's Almanac Vegetable Gardener's Handbook
‌The Old Farmer's Almanac‌ has been a trusted source for growing information for years and this vegetable handbook removes the mystery of growing various vegetables no matter what your USDA zone is. It makes a great gift for novices and experienced gardeners alike and gives information on sowing, seed-saving and growing directly in the ground, in raised beds or containers. You'll also learn about companion planting and what veggies like and dislike growing together, as well as anecdotes from your fellow gardeners. There's space for you to note your experiences and observations as well as charts where you can reference essential information, adding to your gardening success. The book is packed with useful information any gardener will appreciate.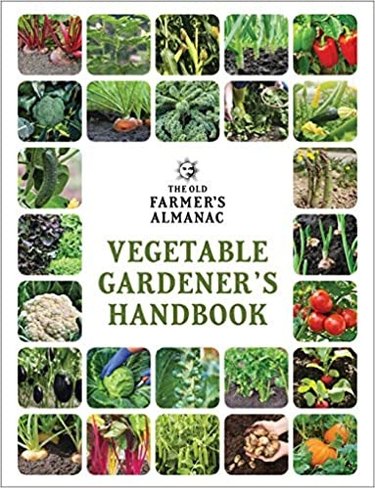 3. Wilderisland Personalized Seed Box
You can never go wrong with a personalized gardening gift and this seed box from Wilderisland is not only beautiful but fulfills the function of keeping your seed packages safe, dry and organized. The handmade seed box has a showy Victorian decoupage pattern with no two seed boxes sporting the same design. The top of the box is glass and you can add your personalization across its top, making it a specialized gift for the gardener in your life. At 15 inches long, 10 inches wide and 6 inches high, the seed box is large enough to hold a wealth of seed packs in its 15 compartments. This seed saver's flowery pattern makes it an attractive addition to any shelf or tabletop.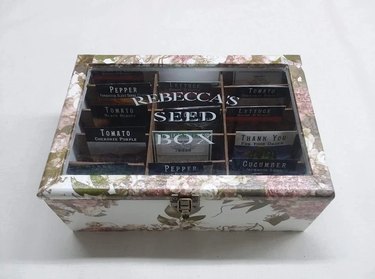 4. Back to the Roots Mini Mushroom Grow Kit
If you know a mushroom lover, this mini mushroom grow kit from Back to the Roots will make the perfect gift. The grow kit is 100% organic and GMO-free and comes with everything you'll need to grow gourmet oyster mushrooms year-round. Growing your own mushrooms couldn't be easier as all you have to do is open the box, place it by a window receiving indirect light, mist twice each day and you'll have a crop of mushrooms developing within a week. Each grow kit produces two crops of mushrooms and you'll get three to four servings of mushrooms per crop. There's no need to be a mushroom growing expert to enjoy the fresh and tasty mushrooms you grew yourself. The kit also has a 100% guarantee the mushrooms will grow or you can get your money back.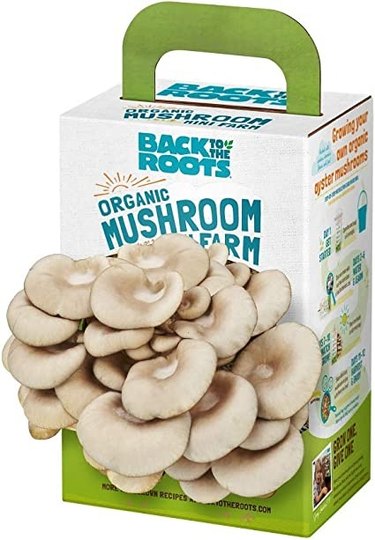 5. Ohuhu Garden Kneeler and Seat
One thing every gardener will agree upon is that gardening is hard on the knees. This is especially true if your mobility is impaired or those numbers in your age are starting to tick upward. This versatile garden kneeler and seat from Ohuhu takes the pressure off your knees and back and can be utilized as a raised seat or flipped to be used as a padded kneeler. It has a durable solid steel frame and can handle up to 330 pounds. The thick kneeling pad takes the pressure off your legs and knees and withstands rain, dirt and snow. There are two detachable tool bags on each side of the seat where you can store your gardening tools and get to them with ease.
6. Rirool Gardening Gloves with Claws
Gardening gloves protect your hands and keep them clean and save your fingernails. However, these gardening gloves with claws from Rirool allow you to dig in the soil with ease while protecting your fingers and nails. Whether you need to loosen the soil or dig out an area to plant, the claws allow you to get the job done easily, making them a great gardening gift for everyone. The gloves are made from high-quality, waterproof material of lightweight polyester fiber and with a natural coating of rubber latex. They have a protective anti-puncture layer and the nylon weave on the back of the hands provides breathability. There are 24 claws included with each pair of gloves that will assist in making digging and planting easier while keeping your hands in pristine shape.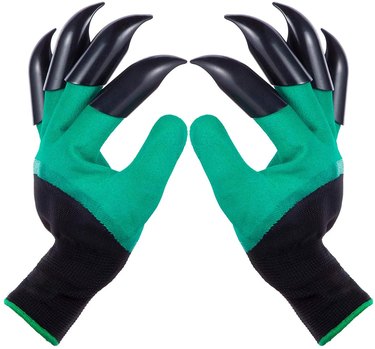 7. REAL PETALED Indoor Herb Garden
Herb lovers will be delighted with this indoor herb kit from REALPETALED. The kit comes with everything you need to plant and grow your own non-GMO herbs year-round in the comfort of your home. Besides instructions, you get 10 reusable pots, 10 soil discs, 10 drip trays and 10 packets of herb seeds. Additionally, you also receive four garden tools and wooden plant markers so you'll know what's growing in each pot. The kit contains seeds for chives, dill, basil, thyme, chia, sage, cilantro, mustard greens, parsley and oregano. There's nothing like the taste of fresh herbs and this handy kit allows you to grow them indoors no matter what the weather is doing outside.
8. PersonalizationMall Personalized Garden Tote with Tools
Keep the gardening enthusiast in your life organized with this handmade personalized garden tote that comes with three garden tools. You can personalize the tote with up to two lines of embroidered text, choosing between seven fonts and over two dozen thread color options. The durable polyester canvas tote is large enough to carry various gardening supplies and tools and touts sturdy handles. It measures 12 inches long, 5 inches wide and 12 inches high. You also get a wooden-handled cultivator, digging trowel and planting trowel that fit nicely in the side pockets of the tote. This personalized tote is sure to be a welcome gift for beginner or experienced gardeners and is built to last.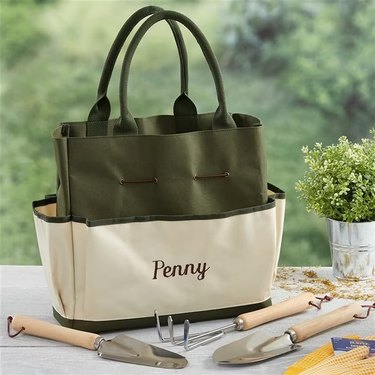 9. Percozzi Plant Lady Gardening Gift Set
This gardening gift set is a great starter kit for novices and even makes a welcome gift for gardeners with years of experience. The kit comes with an apron made of waterproof oxford fabric with four front pockets in a floral design. You also get a pair of nonslip gardening gloves sporting a floral design and a straw gardening hat embroidered with "Plant Lady." Also included in the kit are three wooden-handled tools made out of durable metal—a cultivator, transplanter and trowel—that are all engraved with "Plant Lady" on each handle. The gardening kit has everything you need to protect your clothes, hands and face from dirt and the sun, as well as the hand tools to prep your garden.
10. Generic Avocado Seed Sprouting Kit
If the gardener in your life has always wanted to sprout and grow their own avocado tree, then this complete kit from Generic comes with everything they need for success. It also makes a great gift to get the kids involved in gardening and growing things. At only 5.1 inches tall and 4.3 inches wide, it's the perfect size to fit in any sunny window or counter. The kit includes a glass planter that holds the water and allows you to watch the roots develop and a bamboo base. The ring where you plant the avocado pit is made of EVA cotton that won't pollute the water. You even get two avocado pits included in the kit but you can also use pits extracted from a fresh avocado you purchase at the store. This will definitely make an interesting and educational gift for the entire family.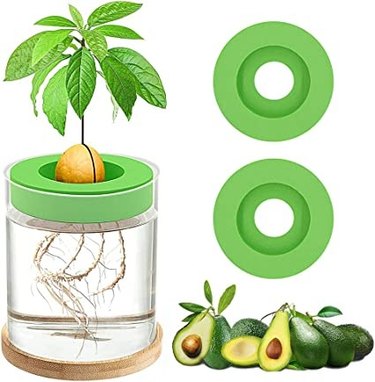 11. MUFGA 12 Pods Hydroponics Growing System
This indoor hydroponic growing kit from MUFGA is the perfect gift for gardeners who dream of growing fresh herbs, veggies, or flowers year-round despite what Mother Nature is doing outdoors. It's small enough to sit on a table, desk or countertop but large enough to grow 12 plants without the mess of dealing with dirt. The kit contains everything you need to get started including detailed instructions, 12 planting pods and sponges, as well as nutrient solutions, plant supports and a power adapter. The light fixture is adjustable and simulates outdoor light with an automatic timer that stays on for 16 hours and then turns off for 8 hours. The only thing you need to provide is water, seeds and a little patience.