​eHow may earn compensation through affiliate links in this article.​
These surprise balls are streamer-wrapped bundles filled with itty bitty goodies. They're so fun to make and even more fun to receive, especially when they masquerade as beach balls! These make perfect pool party favors and can even double as place cards at a dinner party or luncheon.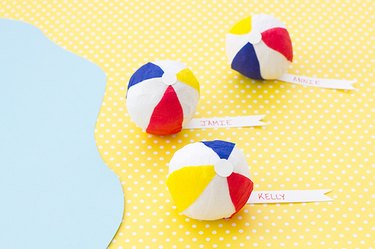 Things You'll Need
Streamers, white and three beach ball colors

Scissors

Treats and trinkets for filling (bouncy balls, wrapped candies, cute erasers, balloons, mini figurines, craft jewels, etc.)

Cardstock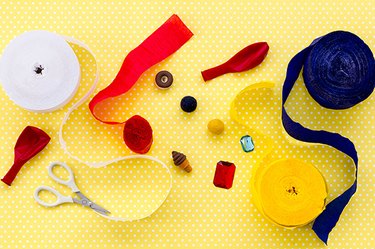 Step 1
It's much easier to wrap surprise balls if you cut your streamers into thin strips. Cut long lengths of the white streamers, fold them into approximately 6-inch long sections and cut down the middle, making two thinner strips.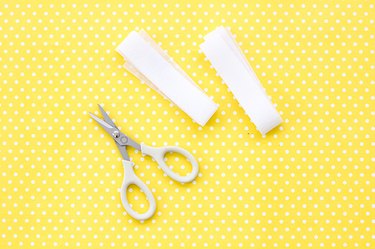 Step 2
Start with a bouncy ball or other round object in the middle. Take one of your white streamer strips and just wrap, wrap, wrap! Be sure to wrap in all different directions so you keep that round shape.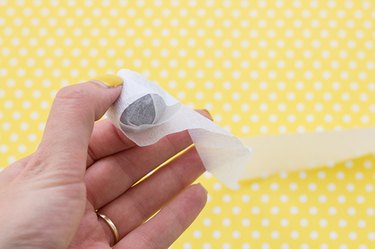 Step 3
As you continue wrapping, gradually add in the other small candies and toys. Try to evenly disperse the objects around the ball, so you don't end up with a lopsided shape. If necessary, tape down the ends of the strips as you go.
Continue until you've hidden all your objects and have a true ball shape. The ones pictured here are about four inches in diameter.
Step 4
Now it's time to turn it into a beach ball. Take a small strip of one of your colored streamers and make an elongated oval shape, cutting the ends into points. The colored strip should reach the center of the top and bottom of the ball. Cut out two more shapes in your other colors. To adhere, use double stick tape or a glue stick.
Step 5
As a final touch, cut out a small white circle to cover the end points.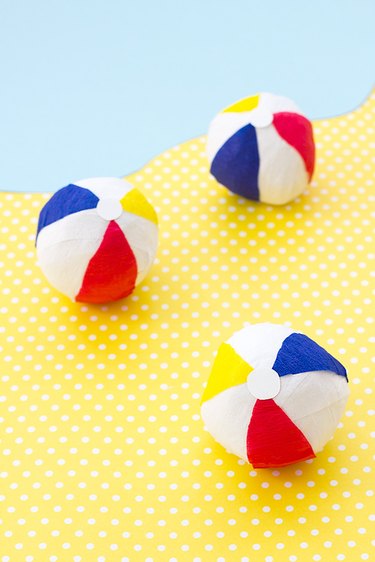 Step 6
If you want to turn these into place cards, cut out flags from cardstock and write your guests' names on them. Tape the cards to the bottoms or tops of the beach balls. Set at each place setting and make it a fun treat to unwrap while guests wait to dig in!