Love is in the air with this homemade conversation heart cake. And you don't even need a heart-shaped pan to make it. We've got a hack using pans you probably already have in your kitchen. They say the way to the heart is through food, and we guarantee your special someone will most definitely feel loved with this heart-felt confection of affection.
Things You'll Need
8-inch x 8-inch square cake pan

8-inch round cake pan

Cake batter

Wire cooling rack

Buttercream frosting

Pink food coloring

Red gel icing
Tip
We used an 8" round pan and 8" x 8" square pan for this cake, but you could use a different size. The important part is that the diameter of the round pan is the same length/width of the square pan.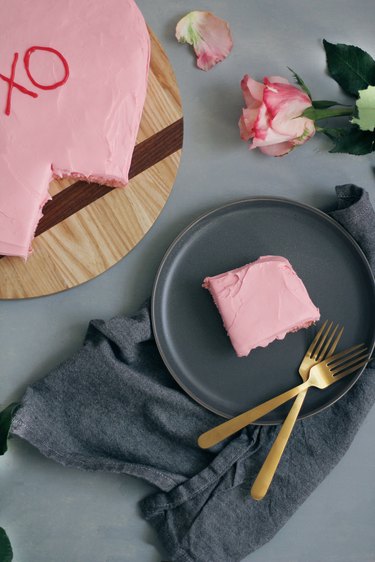 Step 1
Mix up your favorite cake batter and divide it evenly between the square and round cake pans. We used a box strawberry cake mix.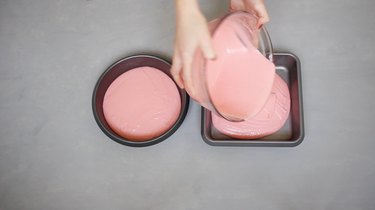 Step 2
Bake the cakes per the recipe's instructions, and then allow them to cool completely on a wire rack.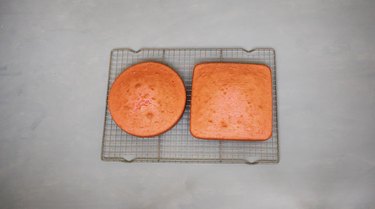 Step 3
Trim off the tops of both cakes so they're even.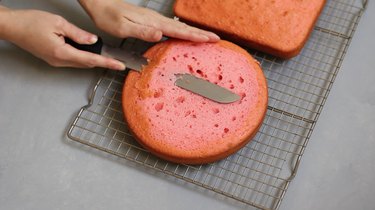 Step 4
Cut the round cake in half.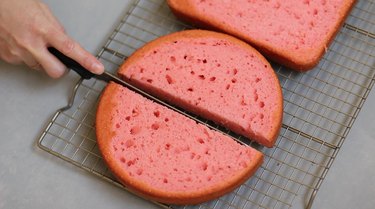 Step 5
Rotate the square cake so it's in the shape of a diamond on your cake platter, and then place each half of the round cake above it to form a heart.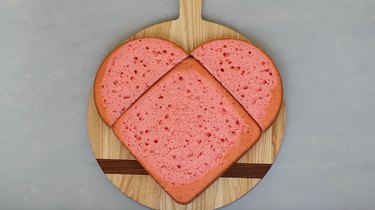 Step 6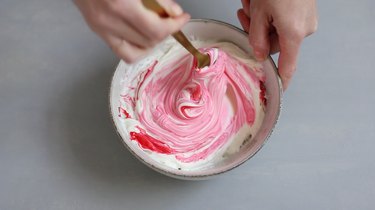 Step 7
Frost the cakes together. We recommend frosting a light crumb coat first, letting that harden a bit, and then frosting a smoother coat on top.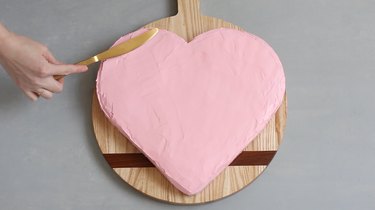 Tip
If you dip your frosting knife in a mug of warm water every so often and wipe it off, the heat will create a very smooth texture on the frosting.
Step 8
Use red icing gel to write a sweet message on your cake. You could stick to classic conversation heart sayings like "Be Mine" and "XOXO," or mix it up with more modern phrases like "BAE" and "For Like Ever." Also, if you're unsure of your cake writing skills, you could always use candy letters or cut some out of fondant.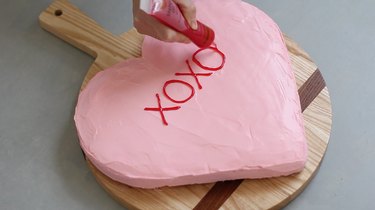 Now all that's left to do is slice and share!