Chia is often called an "ancient superfood" as it was eaten during the time of the ancient Aztecs, Incas and Mayans. Runners who were foot messengers ate the small seeds and it gave them endurance. Today, chia seeds can be incorporated as a way to boost fiber and also omega-3 and omega-6 oils, calcium, potassium and magnesium. Chia absorbs liquid and acts as an intestinal broom, moving waste efficiently through the gastrointestinal tract, making it an excellent food for detoxification.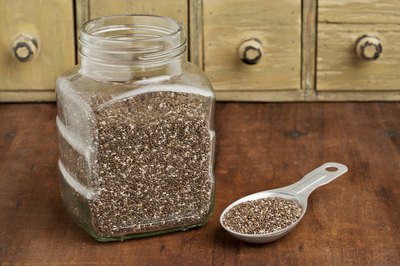 What Is Detoxification?
Detoxification occurs through all the organs of the body: skin, lungs, kidneys, liver and gall bladder. We are all exposed to environmental toxins from air pollution, pesticides, insecticides and other sources. Performing regular detoxification regimens helps the body clear itself of toxins. Eating foods such as whole vegetables, fruits, whole grains such as brown rice, millet or quinoa, and chia seeds will help cleanse the colon, a primary organ of detoxification.
What Is Chia Seed?
Chia seeds may be tiny black or white seeds and can be eaten raw or sprinkled over steamed vegetables, salads, pastas, cold or hot cereals, or whirled through fruit smoothie drinks. Chia was grown and consumed for many centuries and is from the Salvia Hispanica plant. The Native Americans of the Southwest also ate this ancient seed food. Today, chia seeds can be added to almost any muffin, waffle, pancake, cookie or cake recipe. Consider adding up to 1 tbsp. of chia seed for every cup of flour.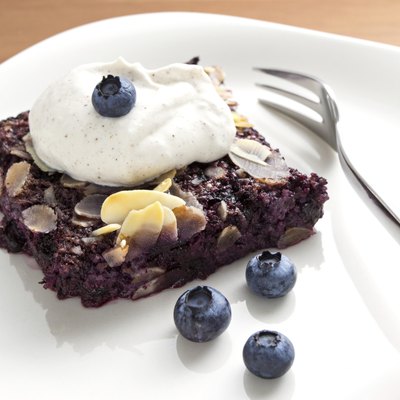 Chia Detoxification
For a detoxification regimen, you can consume chia seeds the way you would use psyllium seed: Both absorb many times their body weight in water and shorten the transit time of waste through the GI tract. For example, you might eat mainly fruits, vegetables and cooked whole grains for a few days and do a one- to two-day chia detox. For two days, consume half a cup of warm, freshly extracted apple juice every two hours. Drink herbal teas such as dandelion root, red clover, burdock or yellow dock to cleanse. In the morning and afternoon, consume 2 to 3 tbsp. of chia seeds. Drink an additional four to six 6-oz. glasses of water. The apple juice will soften stools, the detox herbs assist cleansing and the chia seeds will move the waste efficiently out of the colon. Stay hydrated and rest.