Leukemia is a cancer of the white blood cells. Eating well is important for everyone, but is especially important for leukemia patients, whose immune system is compromised and requires more support to be able to fight off infection. Cancer patients also tend to suffer from lagging energy and nausea from cancer treatments, making eating a proper diet vital to the health of the patients.
Healthy Eating
Leukemia patients are no different from anyone else when it comes to eating healthy. The types and amounts of foods that they eat affect their energy levels, their moods and how they feel about themselves, just as it does in healthy people.
Nutritionists agree that a healthy balanced, everyday diet is a good diet for everyone, including cancer patients. This type of diet includes plenty of fresh fruits and vegetables, whole grains and low fat proteins, such as poultry and fish.
Nutrition during and after cancer treatments is a little trickier. Maintaining a healthy diet helps people living with leukemia feel better during and after cancer treatments. Good nutrition has been shown to help patients deal with the side effects of treatment more easily than those who have poor eating habits. Having the proper nutrients available also helps the body quickly replace lost blood cells and tissues as a result of treatment.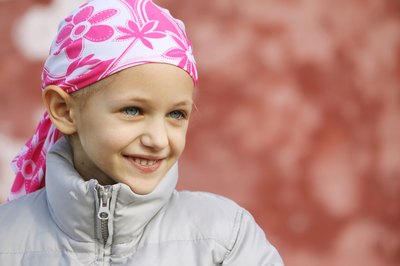 Prevention of Infection
Since leukemia patients have difficulty fighting infection, safe food handling practices are vital to prevent food borne illnesses. These are some ways to help keep food safe: Keep all implements that come into contact with food clean. Swap sponges and dishtowels every few days. Wash fresh foods. Use separate implements for preparing meats, vegetables, and other items to prevent cross contamination. Use a food thermometer to make sure that meat is fully cooked. Make sure to note the expiration dates. If a particular item is expired, or you are unable to determine the date, throw it out.
One special note is that due to the recent salmonella contamination of peanut butter products, it is recommended that peanut butter and peanut paste type foods be avoided by leukemia patients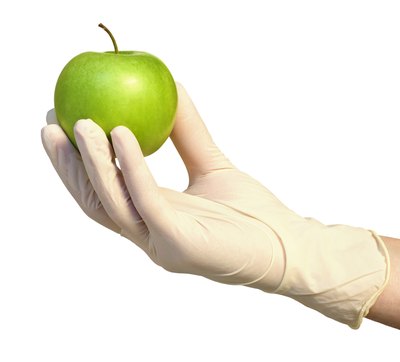 Considerations
Leukemia patients each have different nutrition goals and challenges, depending on a number of factors, including age, severity or stage of the disease and other underlying medical conditions. Individual health factors and treatment regimens may increase the patient's need for specific nutritional requirements to be met. Chemotherapy and radiation therapy create a need for more calories and protein each day versus patients who are not taking such treatments.
Another consideration is that the side effects of any specific treatment may make it a challenge for the patients to take in enough calories. Side effects of treatment include loss of appetite, taste and smell; a decreased ability to chew or swallow, and the ability to absorb nutrients from foods. These side effects can be managed with the use of other medications. If the patients are experiencing any of these side effects, it is important to voice concerns to the doctor so that the patients' nutrition is not compromised.