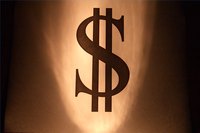 Successful payday loan companies target individuals who are in need of short-term loan assistance in a respectful and legal manner. Whether you are located in a small town or a large metropolitan area, a strong marketing plan is essential to increase revenue. The best marketing ideas for payday loans increase your business credibility and expand the reach of your products.
Location
Location is a key component to business marketing strategy, especially payday loan companies. Place your storefronts near bill payment or financial transaction locations. Consider locations near power companies, banks, large employment facilities, and shopping centers. The goal is to place your service near individuals who have short-term financial constraints.
Business Network
Network with businesses that may have customers with small credit needs. Provide informational brochures on your services to pharmacies, health clinics, furniture stores, small car lots, and other such businesses. Provide honest, professional services, and other businesses will refer their customers who need financial assistance to you. When customers obtain advances on their paychecks, they can pay on loans and make purchases at the referring company.
Multiple Products
Offer multiple financial products to increase the number of customers you can serve. Offer secure credit cards, credit building programs, financial monitoring services, and credit repair programs. These additional services increase your business credibility and can increase your revenue and profits.
Channels
Customers may be embarrassed by their financial situation. Reach out to these customers through alternative channels. Create a website where customers obtain information on your services and can process applications. Offer to transmit funds electronically to a bank account or other location. Consider offering services by fax, mail, and over the phone to reach customers who do not have Internet access. More channels for customers can translate to increased loans and revenue.