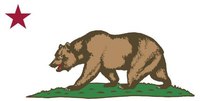 Construction is one of the largest industries in California. By state law, anyone performing construction work on jobs in the state that total $500 or more in labor and materials must be licensed by the Contractors State License Board (CSLB). Additionally, there are also likely to be local permit and licensing requirements that apply to any business type. Fortunately, there are several online resources that identify the steps needed to obtain a California license for landscaping.
CalGOLD
The California Government Online to Desktops (CalGOLD) website is a one-stop location for all California business licensing and permitting needs. Offering direct links to state, local, regional and federal authorities, it should be the first step for any new business owner in the Golden State. Unfortunately, however, CalGOLD does not issue any licenses or permits. Rather, it simply informs businesses of the potential permitting requirements. Based on the city and county entered, the site provides contact information for the appropriate permitting authorities.
C27 - Landscaping Contractor
The CLSB classifies a landscaping contractor's license as C27. This designation applies to any contractor who "constructs, maintains, repairs, installs or subcontracts" work related to the development of gardens, grounds or plots of land. To receive the license, an applicant must be able to demonstrate at least four years of education or experience in the field within the last 10 years. Qualifying experience must be at the journeyman level (ability to work unsupervised), or as a foreman, supervisor, contractor or owner/builder. It must be verifiable through payroll records or similar documents. After submitting an application, an applicant will be directed to submit to fingerprinting and an FBI background check. Contracting without a license can result in 6 months in jail and/or a fine of up to $1,000 for a first offense. Subsequent offenses are fined based on a percentage of the work contract value and jail time of up to 90 days.
Applying
It is critical when applying for a contractor's license that no line on the application be left blank. Almost half of all applications are rejected simply because they are incomplete. There is a nonrefundable $250 filing fee that must be included with the application, and an additional $150 license applies, if you are approved. On the application, use only full legal names and physical addresses (no P.O. boxes) throughout. With the application, also submit a Certification of Work Experience form certified by a person who has direct knowledge of the experience and time period listed.