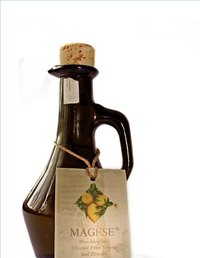 Through diet, exercise and judicious supplementation, it is possible to kick-start an underactive thyroid and rev up a sluggish metabolism. Common thyroid-support supplements include selenium, iron, vitamin D, and B-complex vitamins. Herbal remedies can also be useful in the treatment of a sluggish thyroid.
Eating Right to Wake up the Thyroid
The key to revving up the metabolism via diet is to eat a balance of protein, healthy fatty acids and fiber at regular intervals throughout the day. It is best to eat small meals every two to three hours rather than eating fewer, larger meals because the body will feel like it has to "store" less fat for the long term.
One herbal remedy indicated for thyroid is black walnut, because this essential fatty acid helps with hormonal balancing. The easiest way to add walnut to your diet is to switch your oil for cooking, baking and salads to walnut oil. This heart-healthy fat is delicious and restorative!
Other simple dietary changes you can make: add fresh parsley to your diet. Parsley boosts metabolism and helps regulate thyroid hormone production. Also, switch back from sea salt to iodized. Iodine is a key ingredient for a healthy thyroid.

Get Your Body Moving - Exercise for Thyroid Health
One important thing to remember about your body is that fat is an organ. It stores hormones and lymph in addition to calories and energy. In order to release those chemical messages back into the body, exercise and movement are essential.
Because a sluggish thyroid will leave you feeling listless and low-energy, start with yoga or walking for 30 minutes every day. As you gain energy, you can increase your activity levels. By burning fat, and getting your body moving, you will be sending messages to your body that you are meant to move around even more!
Selenium - Why it's Essential for an Underactive Thyroid Gland
Selenium is a mineral that occurs naturally in food and is often included in low doses in multivitamins. It is possible to overdose on selenium, and high levels of the mineral can be toxic, so add only very small amounts of this supplement and with a naturopath or doctor's supervision.
That being said, selenium actually helps with the absorption of thyroid hormones from the bloodstream into the cells. Your thyroid gland may be fine (and will probably test as normal, even though you show signs and symptoms of hypothyroid). The messages may just not be making it through to the cells of your body!
Small amounts of selenium on a daily basis will help a great deal with your body's internal communications.
Other Supplements - Vitamins D and B-complex, Iron
If you use sunscreen every moment you are outside, and don't drink a lot of fortified milk products, you could be low in vitamin D. Symptoms of low vitamin-D levels are consistent with an underactive thyroid--low energy, quick fatigue and mild depression. Skip the SPF-30 for the first five or 10 minutes you spend in the sun, and you will feel your mood pick up, along with your energy. Anemia can also mimic a sluggish metabolism. Adding iron to your supplement routine, as well as plenty of green leafy vegetables to your diet, may be the kick-start you need. Kelp is an excellent source of both iron and iodine, and great for thyroid health.
Other essentials are B-complex vitamins that help reduce stress hormones, and regulate and support hormone production.

Herbal Remedies for Thyroid and Endocrine Health
Once you have tackled the diet, exercise and supplements needed to boost energy, speed up a sluggish metabolism and wake up an underactive thyroid gland, it is time to add herbal remedies that can support your thyroid health:
Commiphora mukul is an extract from the mukul myrrh tree grown in India that has been used for centuries as a treatment for high cholesterol, weight loss and thyroid support.

Coleus forskolin is an extract from the coleus plant that also originated in ancient Indian traditions. Clinical trials have shown that forskolin (a chemical found in coleus) may help to support thyroid hormone secretion.

Black cohosh, Siberian ginseng and mullien are all associated with glandular health and reduction in swelling, and may help with thyroid support.