Flea markets are great places for consumers to score excellent deals on products. They are also terrific places for sellers to make a profit selling wholesale products. There are a variety of wholesale products you can sell at flea markets.To increase your odds of financial success, choose a product you have some knowledge of so you will have a better understanding of the particular product line you're representing.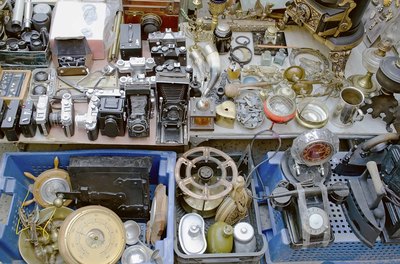 Jewelry
Jewelry is a popular wholesale product to sell at flea markets. Many people come to flea markets to find deals on gold, silver and other types of jewelry. There are many wholesale flea market jewelry vendors to choose from and you can choose to sell a variety of jewelry types depending on your tastes, including watches, earrings, necklaces, rings or charms.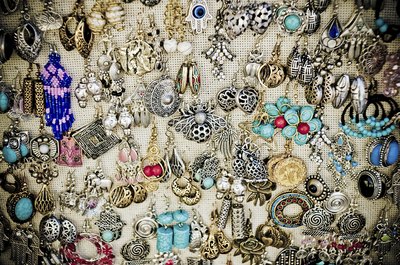 Knives and Swords
Knives and swords are big sellers at flea markets, and you can purchase them from wholesale vendors and often turn a nice profit. Precision Products, for example, is a wholesaler who specializes in selling sport knives, swords and cutlery to flea market vendors.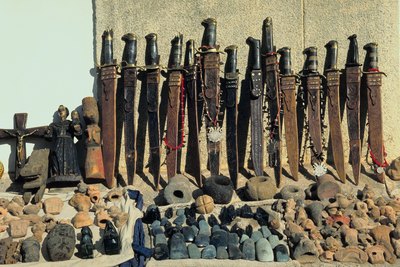 Car Accessories
Many people come to flea markets to find accessories for their cars, so selling wholesale car accessory products can be a profitable venture. Consider choosing to sell car accessories and components such as speakers, amplifiers, radar detectors, subwoofers, neon lights and GPS navigational systems.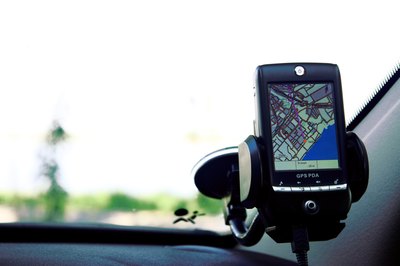 Electronics
Selling electronics is a versatile way to make money at flea markets because so many products fall under this category. If you're looking for wholesale big ticket items in which you don't sell as many items but can earn a larger profit margin on the products you do sell, wholesale products such as computers, flat screen LCD and plasma televisions and cameras may be the best choice. You can also find attractive wholesale deals on smaller items including mp3 players, DVD players, CDs, DVDs and home audio systems. Look for good prices on wholesale electronics at websites such as liquidation.com
Funny T-Shirts
Selling wholesale T-shirts that feature humorous sayings can be an inexpensive and easy way to make a profit at flea markets. Successful entrepreneurs often partner with a wholesale vendor that specializes in printing custom t-shirts. To begin, come up with a list of several funny sayings and do market research to find out what your friends, and your friends' friends, would actually buy. Once you decide on the funny sayings you think would sell, have the shirts printed, purchase them from a wholesaler, mark up the price and sell them at the flea market.