Pure vanilla extract adds more than just flavor; it deepens and complements the other flavors of dishes, from hot chocolate to sweet baked goods to savory cream sauces for meat and poultry. Tradition and taste come together when you explore why vanilla extract works so well.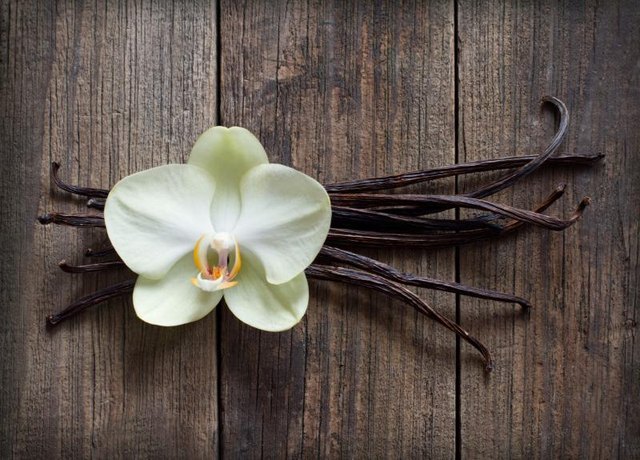 (Lenushka2012/iStock/Getty Images)
Like garlic in Italian cuisine or lemongrass in Thai cuisine, vanilla's warm, spicy intensity is essential in many desserts. But vanilla also has nuances and depths of flavor that allow it to work in savory, rather than sweet, dishes. In savory meat, poultry or fish sauces and with herbs such as tarragon or bay leaf, vanilla brings other flavors together, moderating stronger flavors and harmonizing the flavors.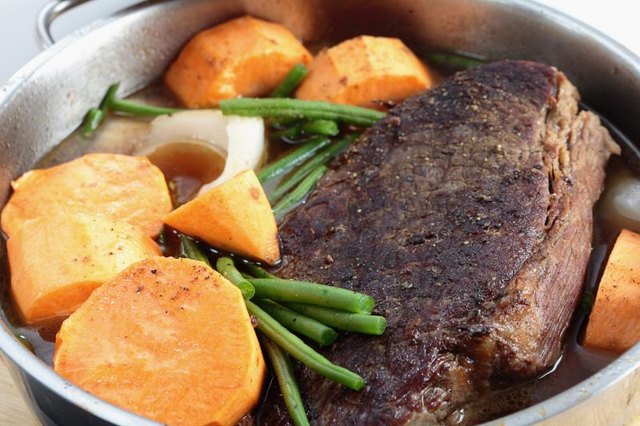 Paul Cowan/iStock/Getty Images
Ice cream and custard are two best-known desserts made with vanilla; both let vanilla star as the primary flavor. The extract is also traditionally added to cakes, cookies and sweet muffins to give depths to other flavors, such as chocolate, nuts, cinnamon, cloves and honey. Sweet yogurt or cream sauces for fresh fruit also feature vanilla because it pairs well with most fruits. In savory cream sauces, vanilla often pairs with nutmeg.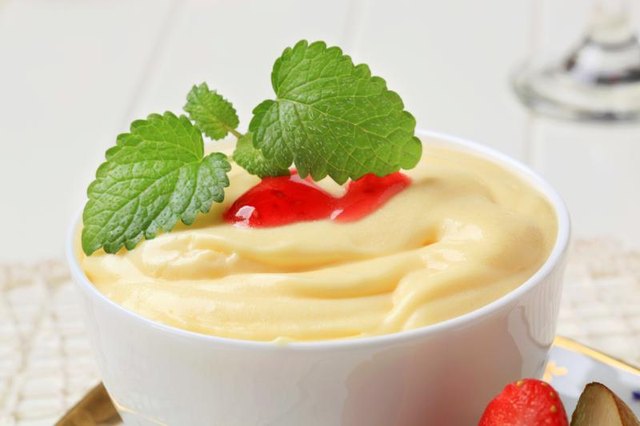 vikif/iStock/Getty Images
Because it pairs so well with all forms of dairy products, vanilla works well in drinks made with yogurt, milk or cream, such as milkshakes, smoothies and hot chocolate. The same principle applies to dessert-style cocktails made with dairy, such as a White Russian, with ice cream, coffee liqueur and vodka, or a Ramos gin fizz, with gin, lime or lemon juice, club soda, cream and egg white.
Stockbyte/Stockbyte/Getty Images
Pure vanilla extracts must contain at least 13.35 ounces of vanilla beans according to "The Deluxe Food Lover's Companion." Some types that contain more than that amount are called double and triple strength, and require only a few drops to bring vanilla flavor to your cooking. To get all the essential flavor of vanilla, avoid products labeled "imitation vanilla"; these typically contain chemicals that have a harsh taste and bitter flavors.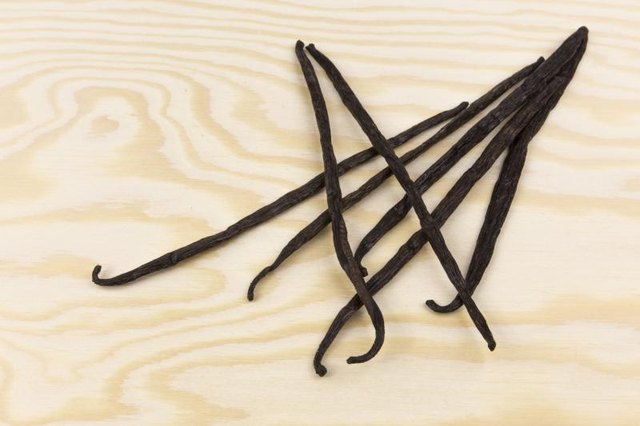 sharpness71/iStock/Getty Images
The Deluxe Food Lover's Companion; Sharon Tyler Herbst and Ron Herbst
The Flavor Bible; Karen Page and Andrew Dornenburg
Promoted By Zergnet