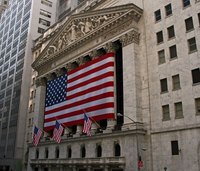 To ensure transparency, the U.S. has laws governing financial reporting for publicly traded firms. Companies trading on U.S. exchanges must follow these laws or risk stiff penalties. By requiring companies to present information in a timely manner, these laws give investors some protection against fraud. Standardization of reporting is a key anti-fraud measure, letting investors easily gauge a company's performance over time. It also helps investors compare a company to its rivals. Financial regulation emerged in the 1930s, after the stock-market plunge of 1929. Over time, existing laws have been amended and new laws added.
Securities Exchange Act of 1934
This law established the Securities and Exchange Commission and instituted requirements for public companies. These apply to firms with assets of more than $10 million and at least 500 shareholders. Key data are the income statement, balance sheet and statement of cash flow. The SEC requires public companies to release these statements. Most companies issue quarterly and annual reports, although some overseas-based firms on U.S. exchanges report twice a year. These statements show investors whether a company's business is growing or shrinking, and it helps them put a value on share prices. The reports are available to the public at the SEC's Electronic Data Gathering, Analysis and Retrieval (EDGAR) database, or on a company's own website.
Sarbanes-Oxley Act of 2002
Enacted in the wake of accounting scandals at companies including Enron and WorldCom, the Sarbanes-Oxley Act mandates tight financial controls within publicly traded firms. Chief executive officers and chief financial officers must certify, in writing, the accuracy of financial statements. Company executives who don't comply with Sarbanes-Oxley face fines or imprisonment. The law is designed to prevent fraud or errors in a company's accounting. That gives investors extra assurance that a company's sales and earnings, for example, are exactly as reported. The law is named for its co-sponsors, Sen. Paul Sarbanes and Rep. Michael Oxley.
Dodd-Frank Wall Street Reform and Consumer Protection Act of 2010
Named for co-sponsors Sen. Christopher Dodd and Rep. Barney Frank, the law was drafted in response to the 2008 crisis in the U.S. financial services sector. It includes increased regulatory requirements for banks and brokerages, and also has provisions relevant to all publicly traded companies. The most notable rule affecting all public companies has been dubbed Say-on-Pay. It requires, at specified intervals, shareholder advisory votes on the compensation of key executives. It also requires shareholder votes on golden parachutes, or compensation that top executives receive upon resignation.