Soccer coaches dedicate weeknights and entire weekends to teaching and encouraging soccer players. They conduct practices, coach games, deal with parents and schedules and often drive children to where they need to be. When the season concludes, recognize their efforts with a gift that honors their commitment and dedication to the development of soccer stars, both on and off the field.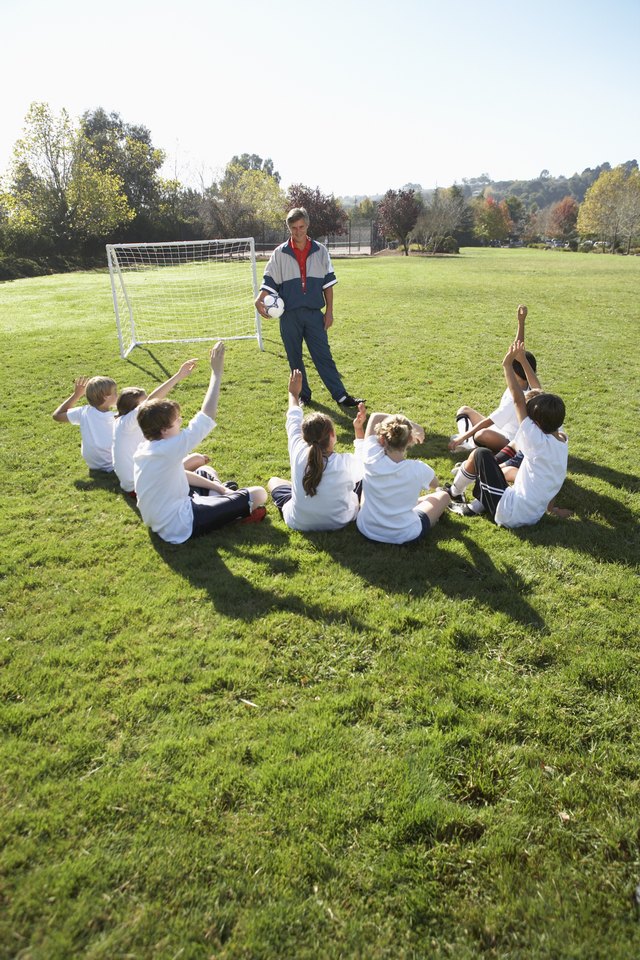 (Fuse/Fuse/Getty Images)
Commemorate the season with gifts that say thank you and provide a keepsake the coach can look back on to remember the season. Purchase a soccer ball in the team colors and have each player sign their name–use permanent market to make sure the signatures last. Frame a team photograph and have team members sign on the mat portion of the frame. Order a trophy from a sports retailer and engrave the name of the coach and team and the year on a plaque.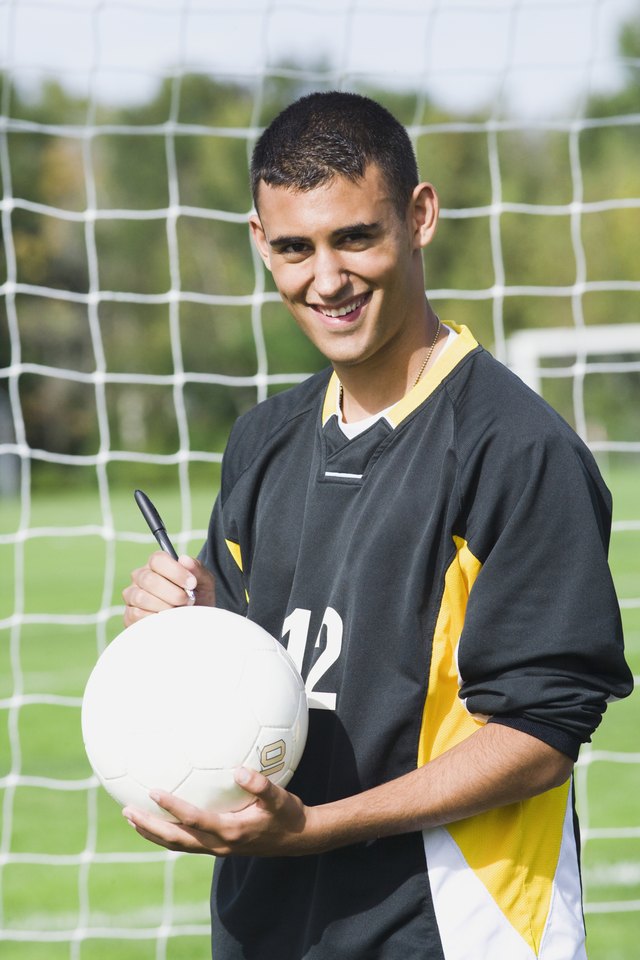 Purestock/Purestock/Getty Images
Coaches use various tools in practice drills and to monitor the progress of the team and individual players–and they usually pay for these themselves. Consider giving gifts that help them accomplish these tasks. Give equipment such as agility cones, pop-up goals and stop watches. Other ideas include giving appropriate apparel for soccer. This includes shorts, soccer-themed T-shirts and warm-up sets for cold weather games. Coaches of travel and competitive teams may find an embroidered duffel bag useful to carry equipment and team paperwork.
XIANGYANG ZHANG/iStock/Getty Images
Gifts that coaches can enjoy off the field include gift cards and gift certificates to their favorite restaurant, apparel store/catalog or local grocer. For coaches who volunteer for carpool duties, consider a gift card to a local gas station. Get together with a group of parents and assemble a soccer-themed gift basket. This can include instructional videos and books on coaching as well as favorite snacks. Additional ideas include an embossed portfolio to keep team paperwork corralled or a GPS unit to help them find the way to out-of-town tournament locations.
Igor Mojzes/iStock/Getty Images
Promoted By Zergnet