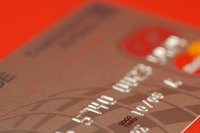 President Obama signed the Credit Card Accountability, Responsibility and Disclosure Act of 2009 into law on May 22, 2009. Before that, the Federal Reserve issued credit card minimum payment regulations in 2005. Lawmakers designed these new laws and regulations in order to help consumers pay off debt within a reasonable time period.
Minimum Payment Disclosure
Credit card companies must inform consumers of the time it will take to pay off their debt if the consumer chooses to only make the minimum payment. Also, credit card companies should inform consumers about how much they can elect to pay if they want to pay off the credit card within a 36 month time period. The credit card companies must also show consumers how much interest they will pay when either paying only the minimum or when paying the amount required to pay off the debt within three years. Payment disclosures should be clearly printed on the consumer's monthly statement.
Payment Distribution
When consumers send in more than the minimum payment, credit card companies must apply the excess amount to the portion of the credit card balance with the highest interest rate. Typically, cash advance balances carry a higher interest rate than credit card purchase balances.
Due Date Guidelines
Minimum payments will not be due until at least 21 days following the date of the statement and must always be due on the same date each month. In addition, when payment due dates fall on the weekends, consumers will not be charged a late fee if the payment arrives on the first business day after the due date. Late payment fees cannot exceed $25.00.
Minimum Payment Amounts
In 2005, the Office of Thrift Supervision, which is a subsidiary of the Federal Reserve System, called for credit card companies to raise minimum payments on credit card debt so that the minimum payments cover fees, the monthly interest and at least 1 percent of the month's outstanding balance. Minimum payments still vary by company, but consumers should be prepared to pay about 4 percent of their monthly balance each month as their monthly payment.