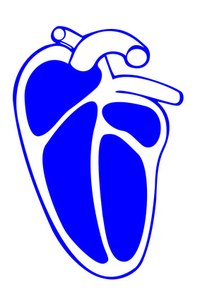 In essence the main difference between systemic and pulmonary circulation is that systemic circulation carries blood between the heart and the lungs, and pulmonary circulation carries blood to and from the rest of the body. Without the circulatory system providing oxygen and removing waste, the body would not function because all the organs would shut down.
Circulation
The systemic and pulmonary circulatory systems work symbiotically (together and in harmony) to achieve the most basic level of homeostasis (a well-balanced system that results in good physical and mental health). The circulatory system as a whole carries oxygen-rich blood to every cell in the body. It also picks up waste products from the cells and tissues and returns them to the lungs where they are expelled, and new oxygen is picked up. This is a continuous circuit, and is vital for life Damaged or diminished circulation can lead to severe health problems, amputation and death. The network of vessels which make up the circulatory systems are complex and intricate, and it is estimated that if all of these vessels were laid end to end they would have a length of 60,000 miles, more than twice the circumference of the earth.
Pulmonary Circulation
The pulmonary circulatory system carries poorly oxygenated and waste-containing blood from the right ventricle (the lower right chamber) of the heart to the lungs, where the waste products are filtered into the lungs to be exhaled, and oxygen is filtered fro the lungs into the blood, to be carried back, oxygen-rich by the pulmonary circulatory system to the left atrium. The left atrium is the upper left chamber of the heart. It passes the oxygen-rich blood from the pulmonary circulatory system through the pulmonary artery to the systemic circulatory system through the left ventricle (the lower left chamber) of the heart.
Systemic Circulation
The left ventricle pumps oxygenated blood into the aorta, and from there the systemic circulatory system carries this oxygen-rich blood to the rest of the body via the arteries and capillaries into tissues and cells. The veins of the systemic circulatory system carry deoxygenated blood and blood containing waste products away from the cells and tissues back to the right atrium (the upper right chamber of the heart) where the blood is pumped into the right ventricle. The blood is then passed back to the pulmonary circulatory system where the cycle begins again.