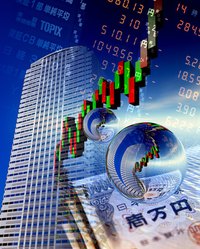 Marketing involves a matching process between the capabilities of a company and the needs of a customer to achieve the goals of both parties. Given the complexity of the marketplace, this alignment of the interests does not happen spontaneously. By following a marketing plan with a solid marketing strategy at its foundation, a company can identify and create a competitive advantage.
Some of the factors affecting plans and strategies are external to the firm and belong to the macro environment. Others are internal under direct control of the organization and belong to the micro environment.
Micro: The four Ps
Product, price, placement and promotion are the four micro factors that can be more readily adjusted by a firm, and together they are known as the marketing mix. Companies offering a unique product can leverage brand loyalty, specialized distribution channels or a technological advantage and leave competition behind. Companies dealing in low-tech or commodity products, on the other hand, tend to focus on price, pursuing efficiency and cost controls to outbid the competition. Even if a company is offering the right product at the right price, the sale won't happen if the potential buyer does not know about it or does not have access to it, making promotion and placement crucial.
Micro: People
Some writers have switched out the last P, promotion, replacing it with people. They argue that the people factor is too important to be lumped together with other factors. An example of a people-centric marketing strategy is niche marketing, where the efforts of a company are focused on a narrow segment of the market. Because of this concentrated effort, a company can orient every action and decision towards satisfying the needs of its select group more effectively than competitors that try to please everyone and no one in particular.
Assesing the macroenvironment
A marketing firm cannot change its macro environment; it must adapt to it. To make this adaptation successful, the firm must have current information, acquired via a macro environment scan. A marketing strategy must take into account such macro factors as the economic environment, the competition, the political and legal situation, the state of technology, the supply chain, and the social and ecological concerns of the moment.