Giving gift cards for celebrations is becoming more and more popular. The only downside is how unpersonal they can seem. These three designs can turn a gift card into a gift! You can use them to display gift cards, holiday cards, money, special quotes, or whatever it is that makes your gift personal. These three gift card holders are designed with Mother's Day, Father's Day and graduation in mind, but can be used for any occasion.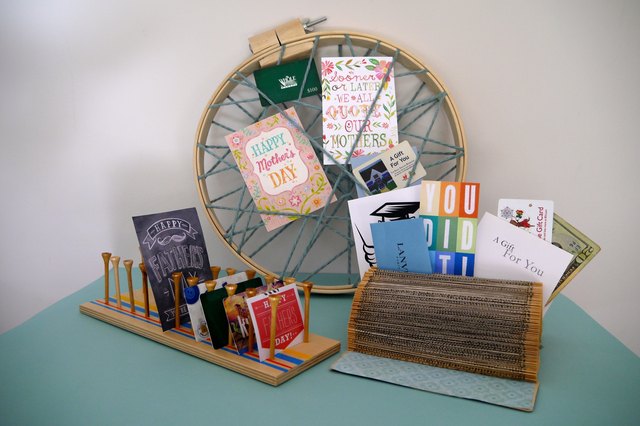 (Jessica Begum)
Things You'll Need
The materials for each gift card holder vary. Please see each section for an itemized list.
Step 1
This gift card holder is about as simple to make as it gets! And it really looks nice hung on the wall loaded with gift cards and all the loving messages a mother deserves. To make this, you will need:
14 inch (pictured) or bigger embroidery hoop Yarn Tape Scissors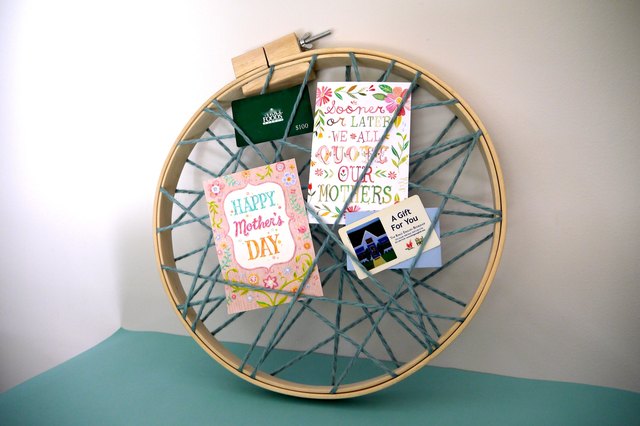 Jessica Begum
Step 2
Begin by separating the inner hoop from the outer embroidery hoop. Set outer hoop aside. Tape end of yarn to outside edge of inner hoop.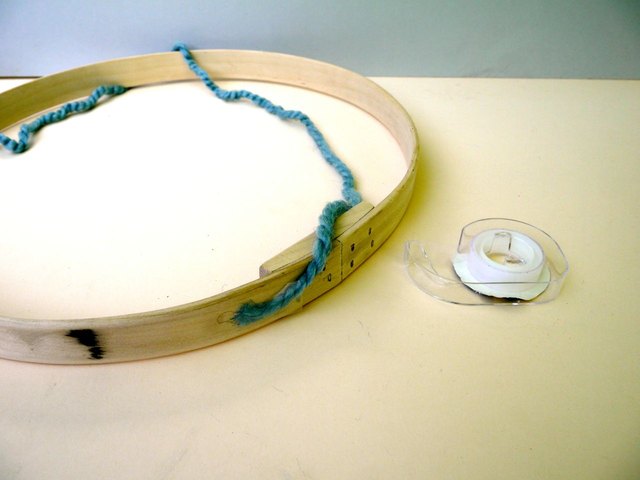 Jessica Begum
Step 3
Begin wrapping yarn around hoop several times in a random pattern, keeping yarn taut as you wrap. Once completed, snip end with scissors and tape to outside of inner hoop.
Jessica Begum
Step 4
Place outer hoop over inner, securing yarn between the two hoops. Tighten outer hoop, and place gift cards and holiday cards through the yarn.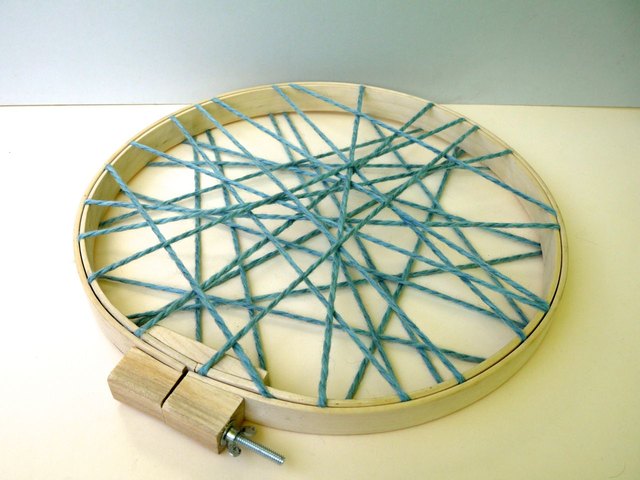 Jessica Begum
Step 1
This design is a really wonderful Father's Day gift because it also doubles as a tie rack! And, it's hip and modern enough to fit even the most contemporary space. If you are comfortable with a drill, or would like an easy introduction to drilling, this craft is for you!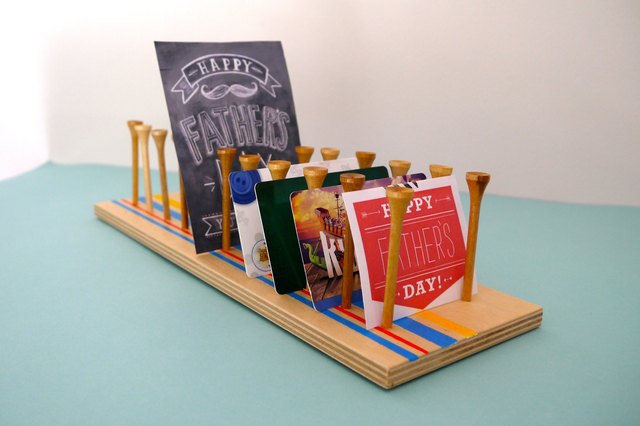 Jessica Begum
Step 2
You'll need the following supplies to complete this gift card holder: A 3/8" by 4" by 12" piece of birch plywood Fine sand paper Painters tape Craft knife and mat Ruler Gesso primer Acrylic paint Paint brush Pencil 3/16" drill bit (or the exact width of golf tees) Power drill 22 natural wood golf tees Hammer Polyurethane sealer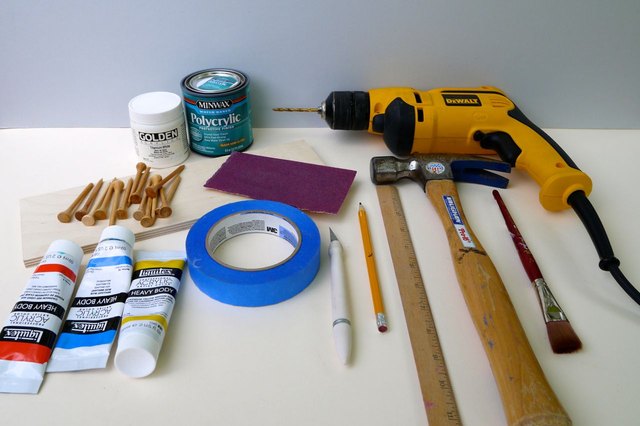 Jessica Begum
Step 3
Begin by sanding down the wooden block with fine-grained sandpaper.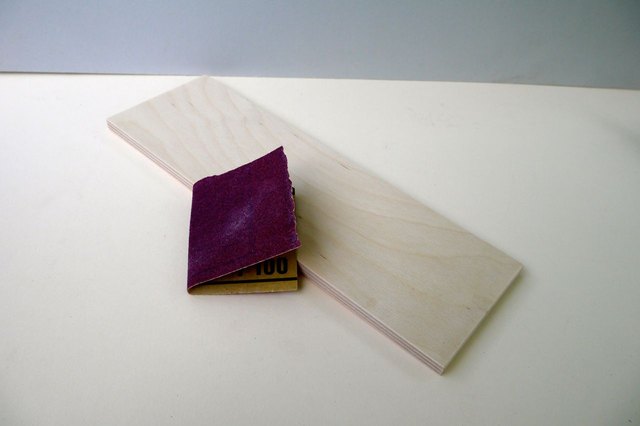 Jessica Begum
Step 4
Next, using a ruler and a craft knife, cut up the painters tape into different sized thin strips, about 13" long.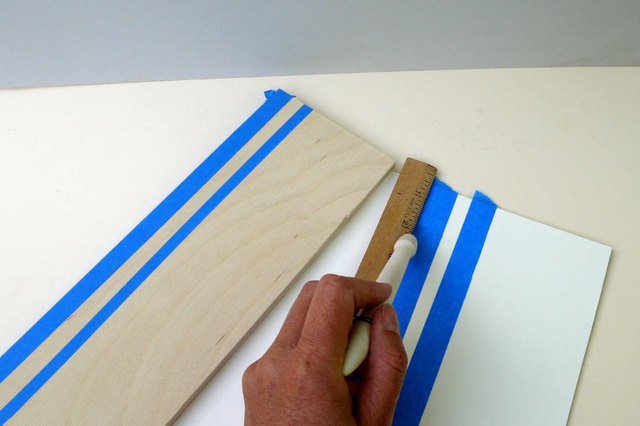 Jessica Begum
Step 5
Place tape onto block in a striped pattern. Press down securely with your finger to keep paint from seeping under tape. Keep in mind wherever the blue tape is placed the wood underneath will show when finished.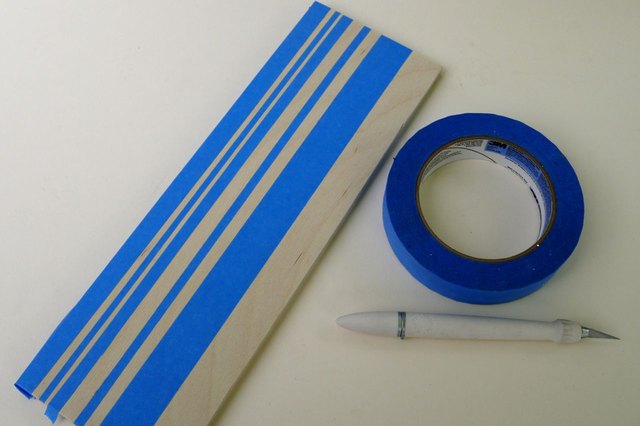 Jessica Begum
Step 6
Paint exposed stripes with Gesso primer.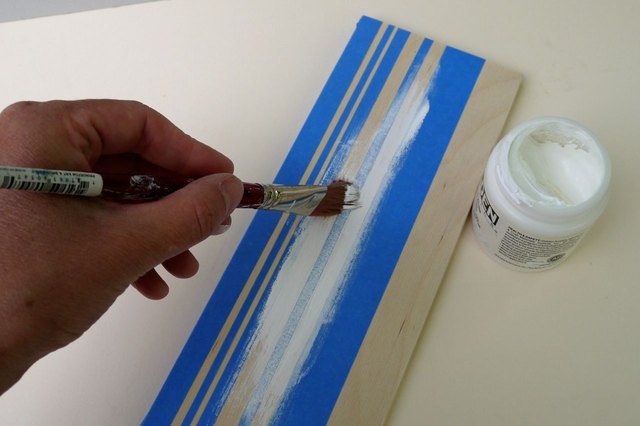 Jessica Begum
Step 7
Once dry, paint stripes with acrylic paint and remove tape while paint is still wet.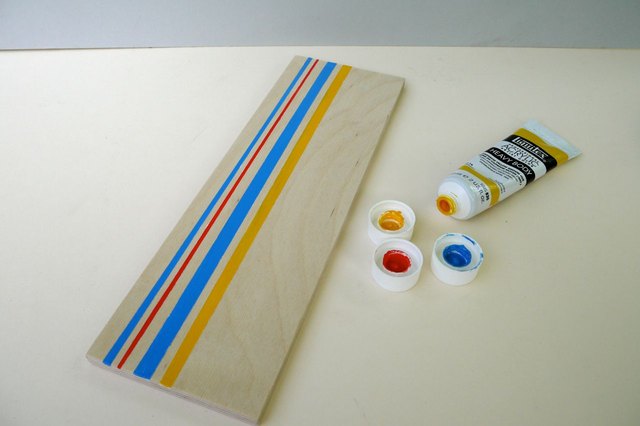 Jessica Begum
Step 8
Using a ruler, mark every 1 inch the length of the block, 1 inch in from the side. Turn block around and repeat. Marks should run parallel to the width of the block.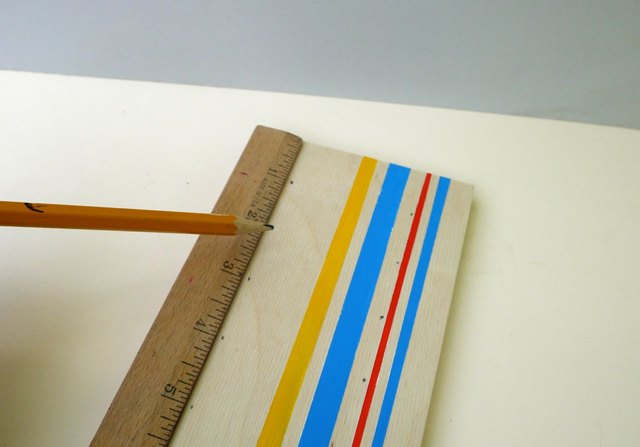 Jessica Begum
Step 9
Place a wooden scrap piece under block and drill holes completely through block. Carefully sand away rough edges.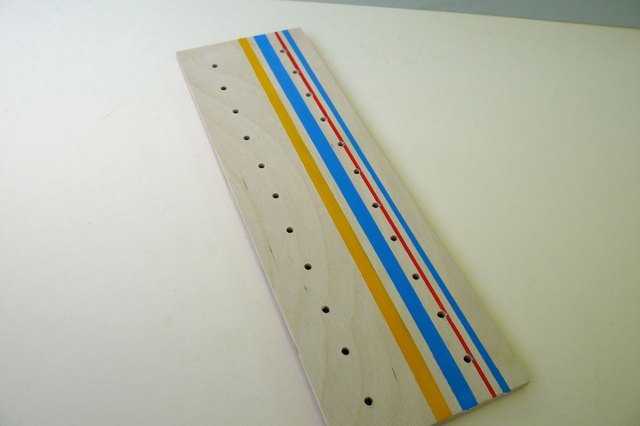 Jessica Begum
Step 10
Following the directions on the Polyurethane can and paint over the wooden block.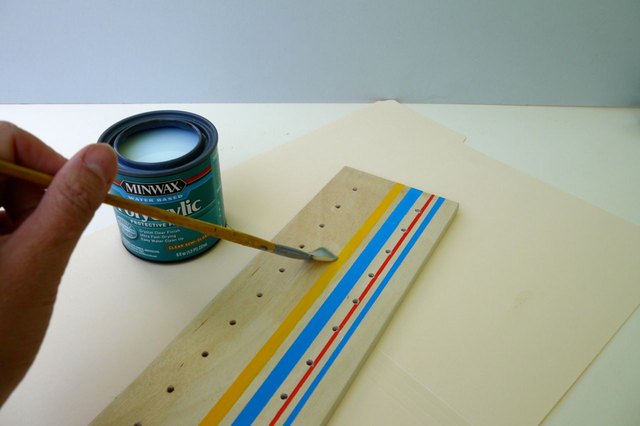 Jessica Begum
Step 11
Before Polyurethane dries, carefully hammer wooden golf tees into predrilled holes. Hammer until point reaches the bottom. The wet polyurethane acts as a glue securing the tees. The tees should fit snugly. If the size of your drill bit is slightly larger than the tees, you can add a little wood glue to secure. Allow to dry completely.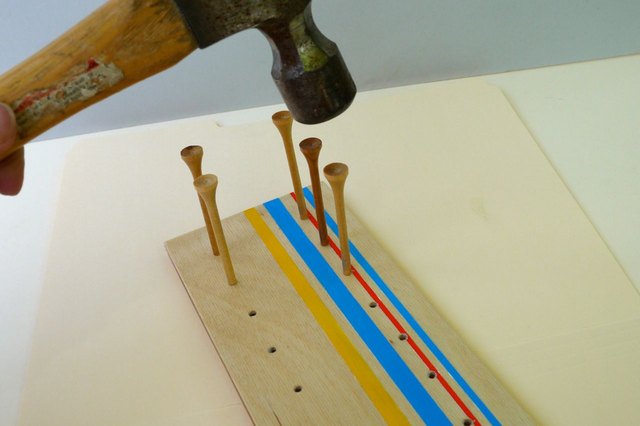 Jessica Begum
Step 12
Once the Polyutherane is completely dry, you're ready to load this up with gift cards and greeting cards for Dad. And remember, he can also use this same design for a tie rack!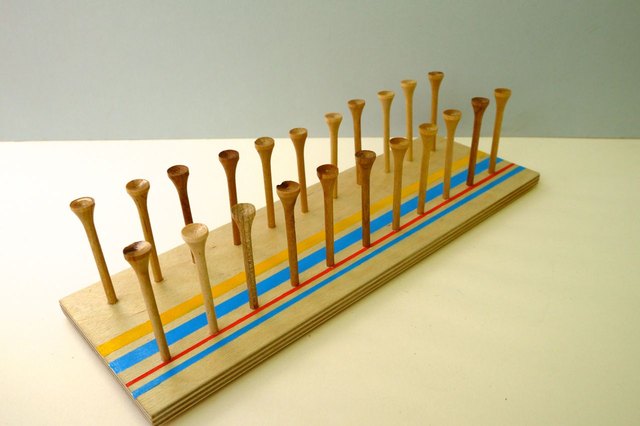 Jessica Begum
Step 1
This design is easy to make and fun for graduation, because it's made from an old book. You can stuff it full of gift cards, money, quotes and well wishes for the graduate! And, your graduate can keep it on their desk as a place to store business cards and notes.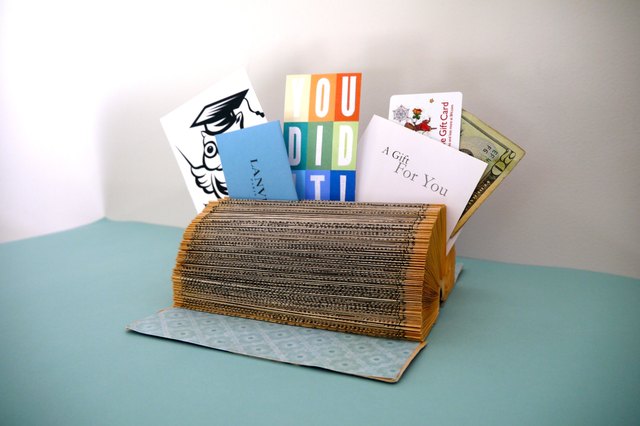 Jessica Begum
Step 2
To make this gift card holder, you will need: Book (A dictionary or a long novel makes for a thick, sturdy card holder) Gluestick Cardstock (cut to the size of the cover)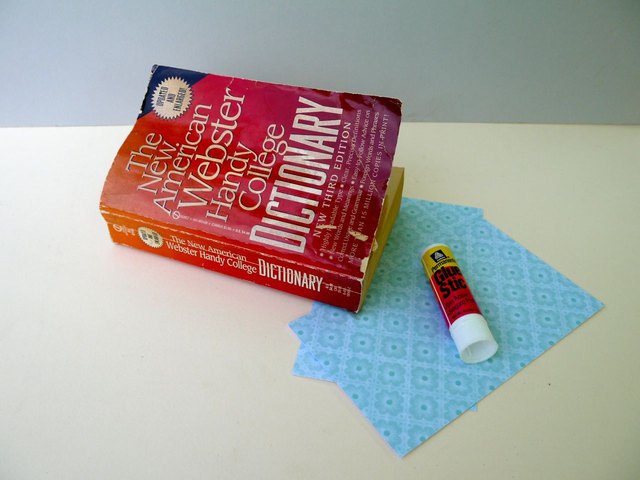 Jessica Begum
Step 3
Begin by taking two pages at a time and folding them in half, so the edges of the pages are inline with the center of the book.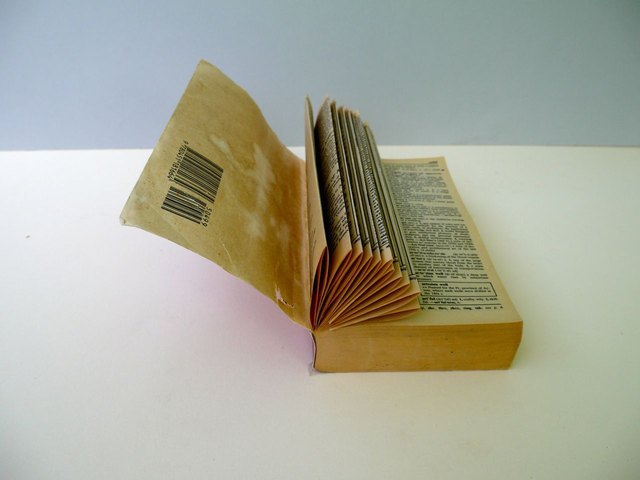 Jessica Begum
Step 4
Continue the width of the book until all pages are folded. Then, glue the card stock over the inner cover. That's it! Load it up with gift cards, congratulations, money and pictures.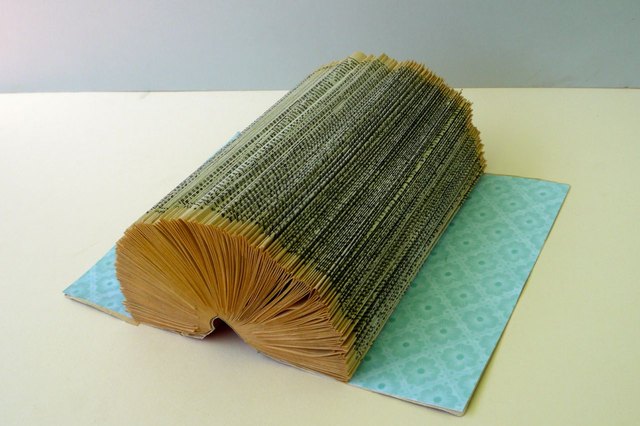 Jessica Begum
Promoted By Zergnet