Pub food is eaten at a bar, with one hand, while holding a drink in the other. It's not fancy, but it is tasty. The trend is to keep pub food simple but not run-of-the-mill, to please the palettes of regular folk and foodies alike.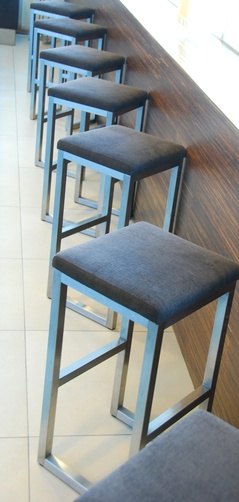 (Bar stool image by TekinT from Fotolia.com)
Burgers are the classic American food. You can certainly hold a beer in one hand while eating your burger with the other. There are so many ways to fix a burger, and each pub can customize its burger to make it a house specialty. Galway Hooker Pub near Charlotte, NC adds cheese, bacon and a fried egg to its house burger. At New York's Pony Bar, where all beers are $5, menu items include roast chicken and roast "beast" (beef) sandwiches.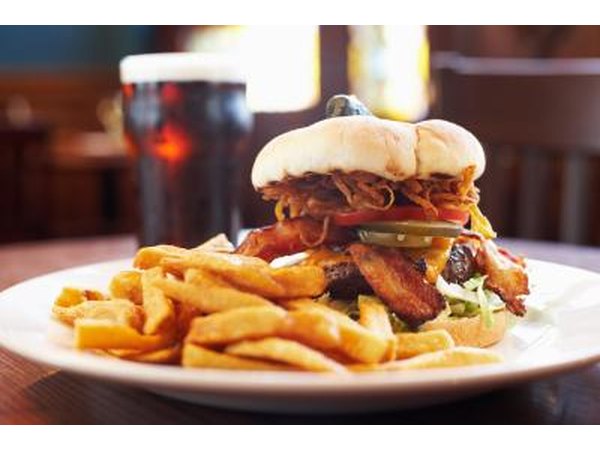 Jupiterimages/Photos.com/Getty Images
Chicken wings are the quintessential bar food. Many bars offer chicken wings in a variety of flavors, using secret recipes. Buffalo, New York's Anchor Bar has been guarding its famous recipe for chicken wing sauce for more than 40 years.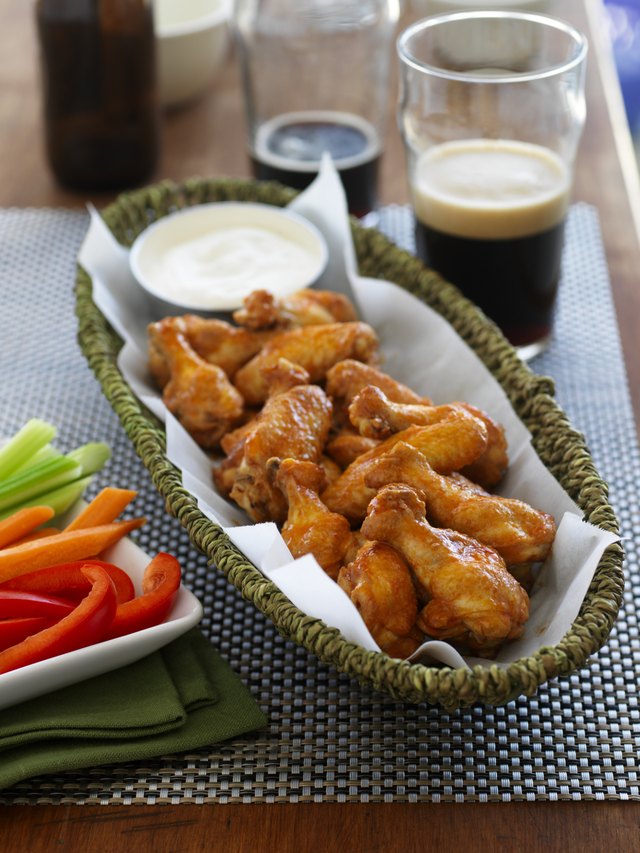 Jill Chen/iStock/Getty Images
Known for its popular happy hour, McCormick & Schmick's in Washington, D.C. serves shrimp scampi, crab cakes and calamari at their happy hour. Truluck's in Austin serves ceviche as part of their cocktail hour menu. Oysters on the half shell are also popular bar food. Only serve seafood if you can get it fresh daily.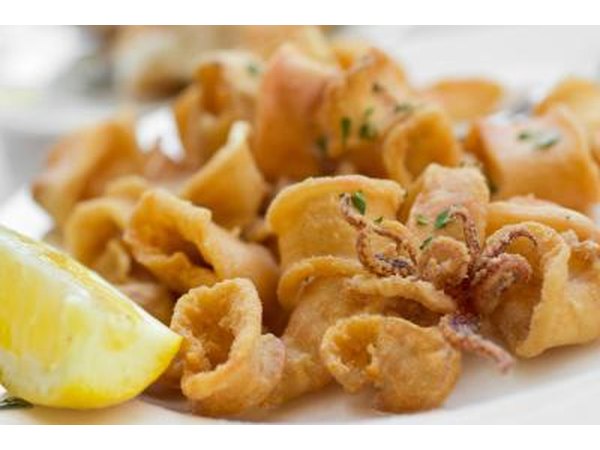 lisa combs/iStock/Getty Images
Tex-Mex food combines Mexican and American flavors. Tacos, fajitas, taquitos and nachos are examples of Tex-Mex cuisine. Taquitos are an ideal finger food to have with a Corona or margarita. Atlanta's Charlie G's offers nachos with either BBQ chicken, ground beef or black beans to cover a plate of tortillas, cheese, green onions, jalapenos, lettuce and tomatoes. J. Gilligan's Bar and Grill in Arlington, Texas has put an Irish twist on its nachos with potatoes, peppers, cheese and onions.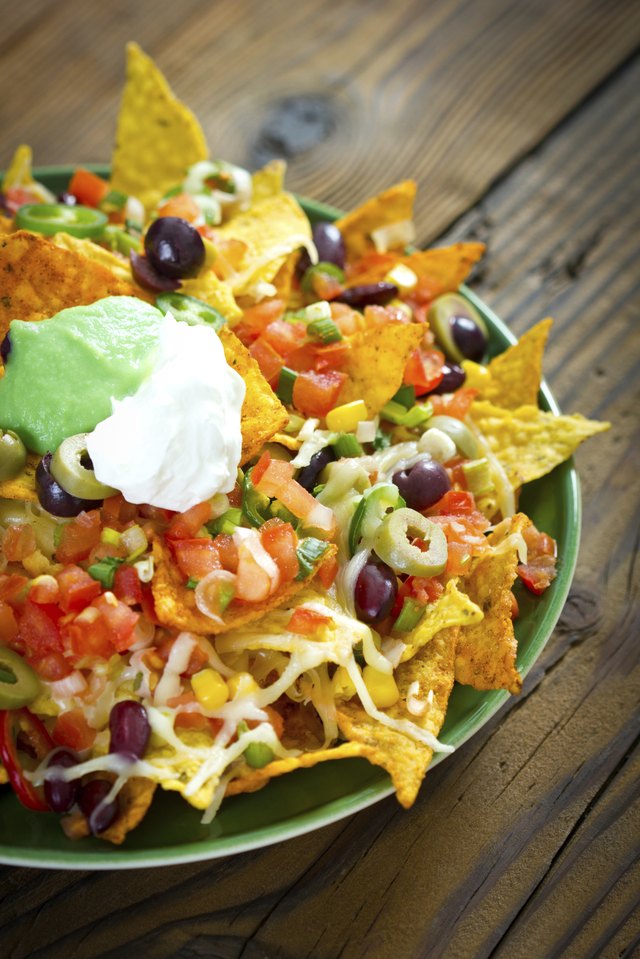 pilipphoto/iStock/Getty Images
Pubs are part of British culture, and there are foods that are traditional for British pubs. Stateside, we might see versions of shepherd's pie and fish and chips. Shepherd's pie consists of ground beef, peas and carrots, mashed potatoes and cheddar cheese. Fish and chips is a plateful of fried fish and – contrary to the name -- french fries. The George and Dragon Pub in Seattle, WA fries fish in a beer batter.
Lilyana Vynogradova/iStock/Getty Images
Promoted By Zergnet