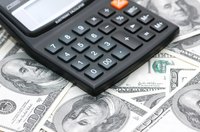 As an American living abroad, you are always obligated to file an income tax report and pay Social Security taxes if required. However, just because you file a report does not necessarily mean you will need to pay federal taxes or even Social Security taxes, but whether you have to pay these taxes depends on the type of income you receive.
Failure to File
The United States government requires that every U.S. citizen file a tax return, but people working for a foreign company with no U.S. interests do not have to pay taxes twice and usually do not pay any federal taxes. However, many U.S. citizens either voluntarily choose to pay Social Security taxes or legally opt out of doing so based on lifestyle and retirement decisions.
Social Security Tax
As a U.S. citizen working abroad for a foreign company that has no U.S. interests, you may not be required to pay U.S. Social Security taxes. But if you are self-employed, have U.S. clients and are using your U.S. Social Security Number and other identification, then you will have to file a schedule C with your U.S. tax return. This form is for people who are self-employed and will require you to pay tax on your net income (after expenses).
Capital Gains
Depending on the type of income you make, you may be able to avoid paying Social Security tax. For instance, if you buy and sell real estate abroad, you can put this profit on a Schedule D when you file your U.S. income tax. This may meet the unearned income requirements for capital gains, which states that when selling your personal residence you may exclude up to $250,000 in profit for a single person and $500,000 for a married couple as of 2010. This would make this type of income not subject to Social Security or Medicare taxes.
Advantages and Disadvantages
Although there may be immediate advantages to not paying your Social Security taxes, there are also some long-term disadvantages. If you do not pay any Social Security or Medicare taxes, you won't get any credits, meaning you will not receive retirement or Medicare benefits. These are benefits you have a right to as an American citizen, but you must pay your taxes; otherwise, you forfeit this right if you do not pay the taxes that amount to 12 percent of your net income after expenses.