Savvy moms – especially the rookies – know that when it comes to raising kids, it pays to take advice wherever you can get it. It doesn't take long to realize that preschool teachers are much more than just folks who teach children their ABCs and 123s. They've taken care of dozens, perhaps hundreds, of young kids. So they know things. Every day, they impart wisdom that, to many moms struggling through the younger years, is genius.
(Getty Images)
Kids are very adaptable to routines. It may not occur to moms of oft-feuding children to use routines as a tool for solving conflicts around events that kids like to fight about – who gets to open the car door, who gets to pop up the waffles, or who gets to hug Mommy first. Some teachers recommend a turn-taking schedule. Tell kids each morning whose turn it is that day to do whatever it is they usually argue about and eventually the fights will stop. After a while, sometimes just a day or two, kids won't care about things they'd been fighting about days earlier. It's all about the competition in the first place, and the routine takes the zing right out of the argument.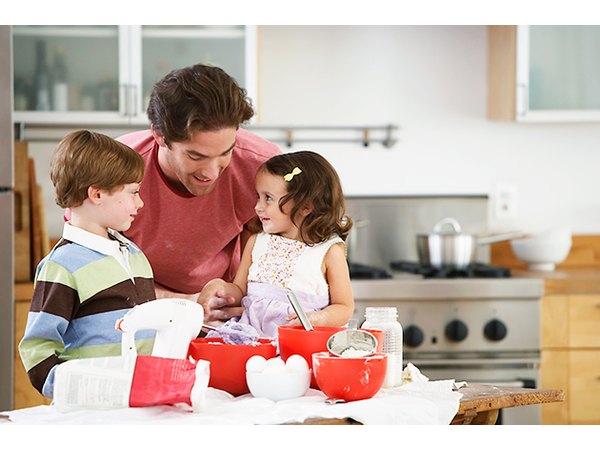 Getty Images
Preschool teachers become familiar with the eating and potty habits of kids in their classrooms, so they have the opportunity to observe what may be possible "cause and effect" of the intake of various foods and beverages. For instance, some teachers note that many kids love milk, and that's great – for some. But for others, when they choose milk that can mean problems in the potty department – aka hard stools or diarrhea. Though you should always check with your child's pediatrician, some doctors recommend limiting a preschooler's milk intake to 20 ounces per day or less, and make sure that your child is also getting plenty of water. One way to do that is to let your kid pick out a cute water bottle that she can sip from throughout the day.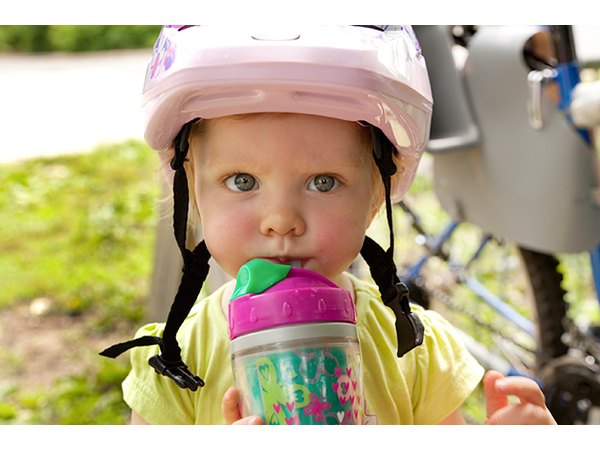 Getty Images
You think you know your child and how he or she will act in various situations, but as it turns out, you may not. Teachers are often able to get kids to perform magical acts of potty proficiency where Mommy or Daddy cannot. For instance, teachers have said that if parents are present at in-school swimming lessons, kids are more apt to stick to their guns and refuse to try, but if Mommy and Daddy are absent, 3- and 4-year-old kids are often swimming across the pool alone within a couple of weeks. Sometimes you have to be willing to step back and let peer pressure – and self-confidence – do their thing.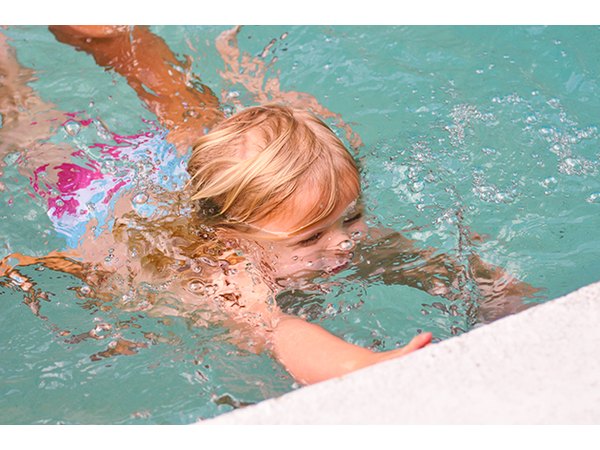 Getty Images
Yes, it's bound to happen. At preschool your child will probably lose things: jackets, spoons, toys, blankets, shoes, maybe even an entire nap mat. Teachers are serious when they tell you to label everything your kid brings to school. Laundry-safe labels are available at stores or online, but in a pinch, just write on food containers and clothing labels with a permanent black marker.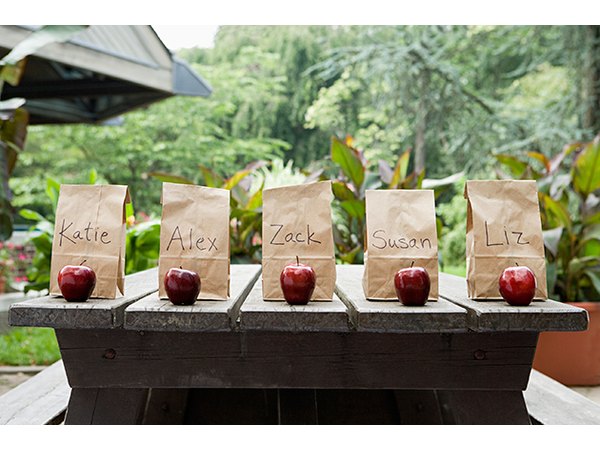 Getty Images
Preschoolers are able to understand that there is "meal food" and there is "snack food," so some preschool teachers have systems in place to go through kids' lunch contents and place "snack food" in separate areas for consuming after lunch. Teachers can be extremely helpful in terms of making sure your child understands that he needs to eat his meal first, and that snacks are for later. Often they are not hungry enough later to eat the granola bar, fish-shaped crackers or fruit leather, but they'll always eat the sandwich, yogurt, cheese and fruit. If you coordinate with your child's teacher, battles over junk food are likely to de-escalate.
Getty Images
This sounds counter-intuitive, but it actually makes a lot of sense. Giving a child a job in the classroom acts less as a mechanism for putting him or her on the spot, and more of a way to help him or her find a place in the environment. This can instill a sense of pride and accomplishment, help them get to know other kids more quickly, and have a goal to work toward so they don't feel lost. When kids enter preschool they often take turns with jobs such as line-leader duty or lunch cleanup helper for a few days – and teachers seem to know which kids really need it.
Getty Images
It is hard sometimes to leave a crying child at preschool, but leave you must. Kids can be assisted by helping to "push" Mom or Dad out the door and by giving them a way to express feelings after she or he is gone. Some teachers take "dictation" from distraught kids – their words are handwritten on notecards that they can put into an envelope addressed to Mommy or Daddy to give to the parent at pickup. This note-writing idea can be helpful in a variety of situations to help kids get their feelings out at home, like when Grandma leaves or a friend hurts their feelings.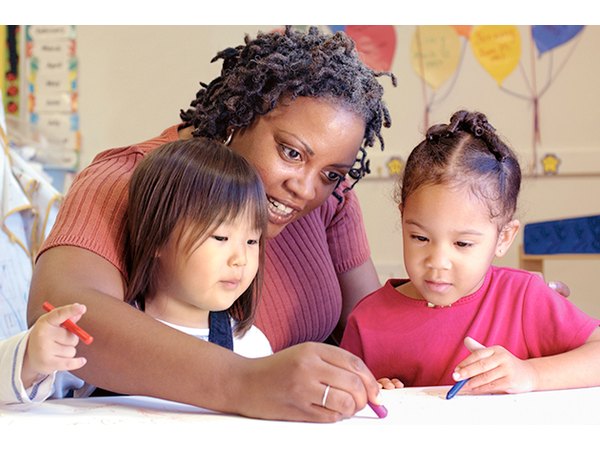 Getty Images
Think show-and-tell is child's play? Think again. "Share time" is actually key for laying early groundwork in communicating in a group setting, comfortable class participation, skilled public speaking and dynamic presentation giving. Teachers know it is worth your time to help kids choose objects to share, and talk about ways to present its most interesting features. Afterwards, ask them how it went and what they liked about the other kids' presentations.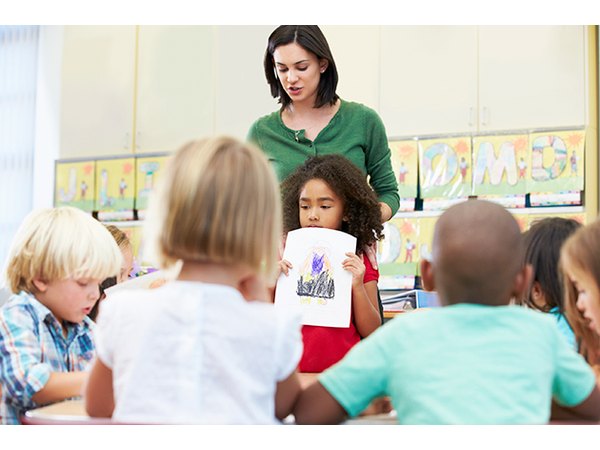 Getty Images
Many parents feel that they are working toward some magical day when they can throw out all the diapers and never need them again. Kids would master the use of the toilet and that would be that. Poof. Preschool teachers have a more realistic view: It can actually take years for kids to understand how to listen to their body's cues, to know when it's really urgent, and certainly to acquire the skills necessary to be able to forgo a diaper while sleeping all night. This may come as a relief or a stressor, but it can change your approach. Nighttime bedwetting in particular is bound to happen for a while, and that's OK. Diapers and pull-ups will be around a little longer than you may have thought, and your kids' teachers are in it to win it with you.
Getty Images
For many parents preschool is about getting a foundation in academic subjects and learning to get along with other kids. But manners – that is treating others kindly, waiting your turn patiently, cleaning up after yourself and saying "please," "thank you," "excuse me," and "I'm sorry" – are all part of what is considered important. Many teachers say they consider all aspects of a child's behavior, assigning points even for the little things like waiting their turn or pushing a chair back into place after they leave a table.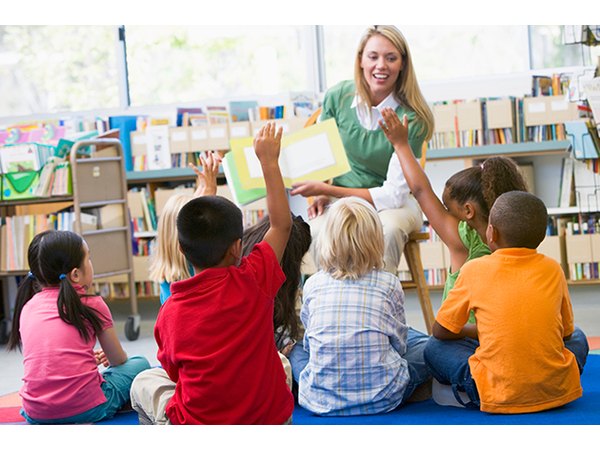 Getty Images
Promoted By Zergnet