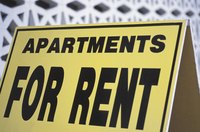 A budget is an important tool for financial planning, whether you are tending to your own finances, family expenses or a business or nonprofit organization or you're managing budgets for a government agency. Some elements of a budget are one-time or sporadic financial items, while others are more regular or recurring items.
Budgets
A budget is a prediction of income and expenses for a future period based on past experience. A personal budget, for example, accounts for expected salary as income and itemizes anticipated costs for housing, food, entertainment, education and the other expenses of day-to-day living. A business or organizational budget is conceptually similar but is generally more complex than a personal budget, involving income from a variety of sources, such as sales, currency exchange, investments and contributions and an equally complex array of expenses for items such as salaries, insurance, taxes, legal fees, regulatory compliance, raw materials and supplies.
Recurring Items
Recurring budget items are those that appear regularly and, by their nature, are somewhat predictable. For example, your rental expenses are a recurring budget item and can be accurately predicted in advance, even though there is always a possibility of an unanticipated rent increase. Organizations have recurring budget items too. Your apartment management company, for example, anticipates receiving recurring rent each month as business income.
Recurring Budget
A recurring budget is an itemization of all anticipated recurring costs and income for a future period. The items in a recurring budget represent expenses and receipts with a high degree of regularity and predictability. An excess of recurring income over recurring costs represents cash available to meet nonrecurring expenses. Similarly, an excess of recurring expenses over recurring income represents a shortfall that must be made up from nonrecurring sources of income.
Nonrecurring Budget
One-time or sporadic cost items or sources of income are also accounted for in budgets and may be itemized separately in a nonrecurring budget. Nonrecurring costs for your personal budget include items such as a wedding, hospitalization, a car accident and other events that do not regularly repeat. Nonrecurring income includes items such as lottery prizes, investment sales and savings bond redemptions.