A hot, glistening steak, with its deeply browned crust and savory aroma, is the gold standard of summertime grilling. Finding that perfect balance of seared exterior and juicy interior can sometimes be challenging, but understanding a few basic principles can smooth your road to perfection.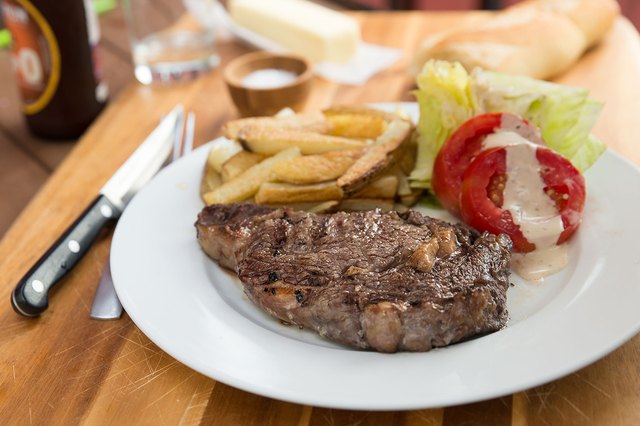 (Anne Dale/Demand Media)
Look for the best marbled steaks you can find in your butcher's showcase. Those fine seams of fat running through the muscle -- referred to as "marbling" -- act as an insulator, keeping your steak moist. Rib and rib eye steaks are especially decadent.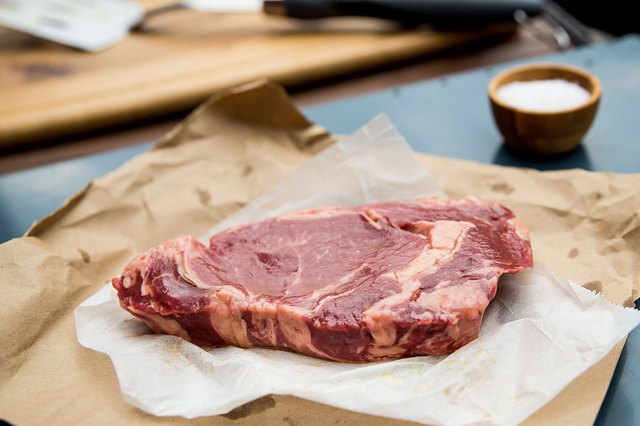 Anne Dale/Demand Media
When you've got the option, go for steaks that are 1 to 1 1/2 inches thick. That extra depth gives you a greater margin of error when you're grilling and prevents the steaks from drying out.
Season your steaks with coarse salt at least 45 minutes before grilling, and ideally a day ahead. This gives time for the salt to absorb into your beef, where, like a brine, it helps the muscle tissues retain moisture.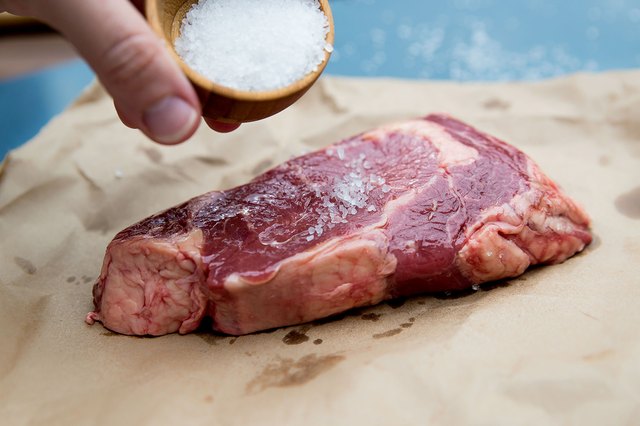 Anne Dale/Demand Media
The longer you cook your steak, the more its proteins will contract. Picture squeezing a sponge: the more the fibers contract, the less moisture they'll hold. Train your palate to enjoy steaks at a lesser degree of doneness, and the steaks will typically taste juicier.
Turning your steak regularly, at intervals as short as 20 to 30 seconds, will yield a juicier, more evenly cooked steak. This is heresy in the grilling world due to outdated cooking wisdom, but the longer your steak stays on one side, the more moisture is forced out. Frequent turning provides even heat, even cooking and less moisture loss.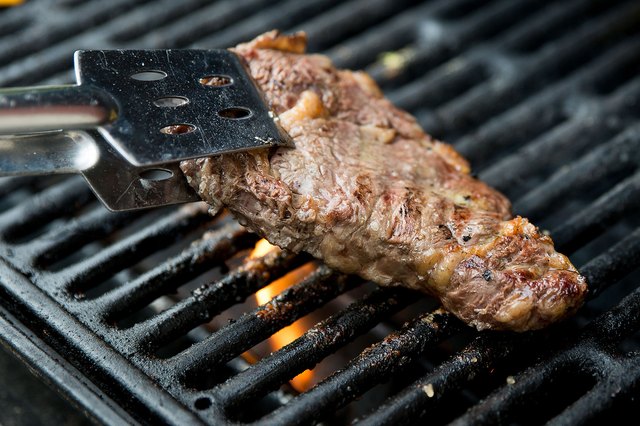 Anne Dale/Demand Media
Promoted By Zergnet