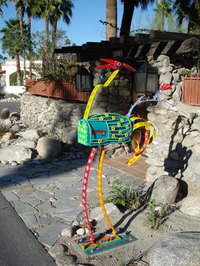 If you are tired of texting, tweeting, and emailing, consider communicating in a more personal fashion. Handwrite a letter, personally address the envelope, and send someone a letter the old-fashioned way, via the United States Postal Service. The old-fashioned way can be the more personal way.
Gather the items you wish to send and organize them into a neat stack. If the items are larger than the envelope, you need to fold them so that they fit. Consider folding the items in half or in thirds.
Place the items into the envelope and seal it.
Turn the envelope over and write the recipient's address in the center of the envelope. Write his name and title on the first line, his street address and apartment or suite number on the second line and write the city, state and Zip Code on the third line. If sending the envelope to a business, write the recipient's professional title underneath his name. Write the company name underneath his professional title.
Write the sender's address in the top left-hand corner: name on first line, number and street on second and city, state and Zip Code on third.
Weigh the envelope. Determine the proper amount of postage. The first ounce costs 44 cents; each additional ounce costs 17 cents. Place the postage on the top right-hand corner of the envelope. Mail the envelope.