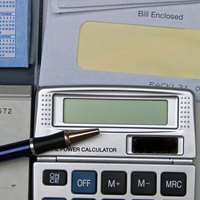 Accounts go overdue on their bills for a number of reasons: cash flow, personal circumstances, internal accounting errors, et cetera. Accounts that go overdue do not necessary do so purposely. Most often there are unforeseen circumstances that arise or out of their control.
To get accounts to pay on overdue bills, begin by approaching the account holder with a subtle reminder and their value as a customer. From there, one can follow up with a phone call, followed by a Letter of Demand, and lastly, hiring an attorney or collection agency if necessary.
Things You'll Need
Courtesy reminder note
Letter of Demand
Attorney or collection agency
Send a reminder note to the overdue account. A simple, professionally worded reminder note is a common courtesy given to account holders with overdue bills. The note should state that the account is overdue and if payment has already been made or arrangements for payment have been made, the account should disregard the note. The courtesy note ought to include a sentence about the professional relationship, citing the advantages of maintaining that relationship by keeping the account up-to-date.
Phone the overdue account holder after letting about five to ten business days pass, and confirm they received the courtesy note and offer to make payment arrangements in one lump sum or suggest the overdue bills may be paid in increments over a period of time.
Mail a Letter of Demand. Following the phone call, allow 15 to 20 days from the date of the follow up phone call to mail a Letter of Demand. A Letter of Demand states the amount due, the past due date, any interest or fees that have or will be accrued, and a stern, but professiona,l warning that further action may be taken if the account continues to go overdue, including but not limited to, more collection attempts, closure of the account, additional fees and interest (if applicable) and legal action.
Additional Letters of Demand ought to be mailed as the account goes past due 30 days, 450days, and lastly 60 days overdue.
Hire an attorney or collection agency. After the overdue bills have aged more than 60 days, hire and attorney or collection agency to collect the overdue bills on your behalf. Each is familiar with bill collection laws. A collection agency will charge a percentage of the overdue bills and will be less expensive that retaining an attorney, but an attorney can file a lawsuit on your behalf if necessary.
File a claim in small claims court if the amount is small, usually only a few hundred dollars.