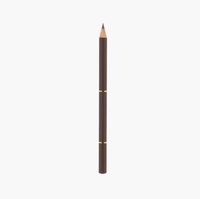 A number of things can cause eye makeup to run. A rainy day or an especially hot summer's day can affect your eye makeup, or you may want to swim or participate in water sports without eye makeup running. And, of course, the only thing worse than crying is having makeup run down your face at the same time. Eyeliner tends to be the most troublesome but mascara and eye shadow can run occasionally too. There are several ways to prevent your eye makeup from running.
Things You'll Need
Purchase and use high quality eyeliner. Drugstore eyeliner may be cheap but the quality means it tends to run more often in a variety of conditions.
Use waterproof mascara. Waterproof mascara is essential to keeping your eye makeup from running.
Use eyeliners in pencil form if you are applying the liner heavily. Liquid liner has a tendency to run more often. Pencil eyeliners can also be found in waterproof form, further preventing runny eye makeup.
Start with a primer. Primers help to hold any makeup, including eye makeup, on your skin so it doesn't run when wet. You can also purchase primer designed specifically for eye makeup through many department stores or online.