Recycling scrap metal has been a popular way to make money. If you take a walk by you neighborhood on a junk removal day, you will be surprised to see the amount of scrap metal thrown away, which could mean a lot of money. It has been difficult for people to identify and sort the scrap metal, as certain metals look the same but are not classified as scrap metal. The steps below explain ways to sort easily without any hassle.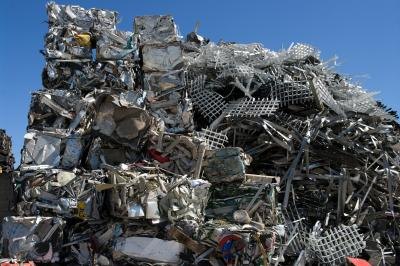 (Huguette Roe/iStock/Getty Images)
Things You'll Need
Bins or cardboard boxes

Magnet
Step 1
Use six large bins or cardboard boxes and label them as aluminum, iron, stainless steel, car batteries, copper and brass for easier sorting. Scrap metals are classified into one of these categories.
Sabino Parente/iStock/Getty Images
Step 2
Pick the soda cans, beverage cans and lawn furniture and put them in the "aluminum" bin. Keep in mind that handrails, storm doors, car trims and gutters may look like aluminum but they are actually made from magnesium. If you take a piece of it and flex it back and forth, it will snap off easily.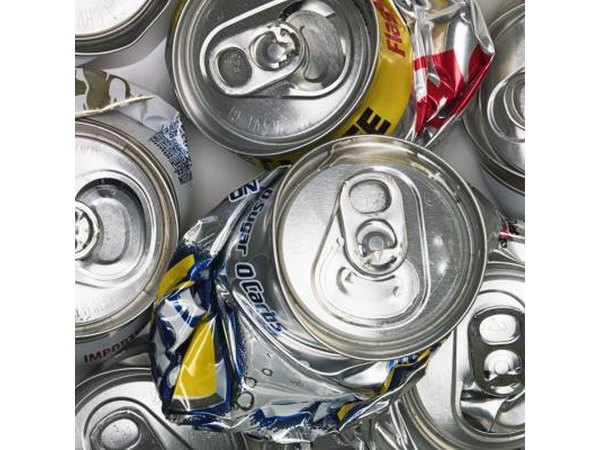 Fuse/Fuse/Getty Images
Step 3
Use a magnet to check if the items have a magnetic property. If the items get attracted to the magnet, put them in the "Iron" bin. Iron is used in everything from cars to pipes. Another way to identify iron is to look for rust.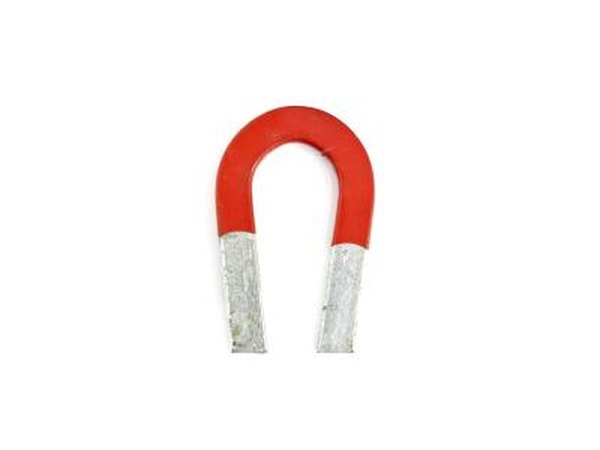 asajdler/iStock/Getty Images
Step 4
Check for items that look like iron but do not have magnetic properties. The items would go in the "stainless steel" bin. Stainless steel is heavy and has a dull shine. It is used in car trim, hand rails and beer kegs.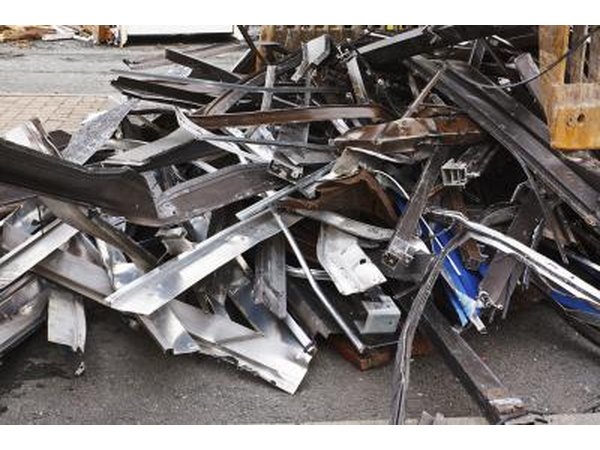 StockSolutions/iStock/Getty Images
Step 5
Toss the car batteries in the "car battery" bin. They are completely recyclable. The lead, plastic and the acid from the car batteries can be recycled. The used car batteries can get you up to $5 per piece.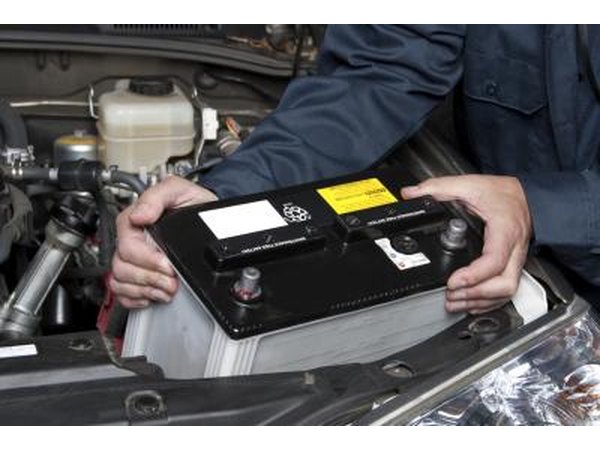 Joe Belanger/iStock/Getty Images
Step 6
Look for red metal or metal that turned green due to moisture exposure. These items are made up of copper and would go to the "copper" bin. Wire, tubing and plumbing fittings are some of the items made with copper. It is better to remove the stripping from the wire with a wire stripping or a crimping tool to get the copper from wire. If you were to sell it, stripped copper gets you more money.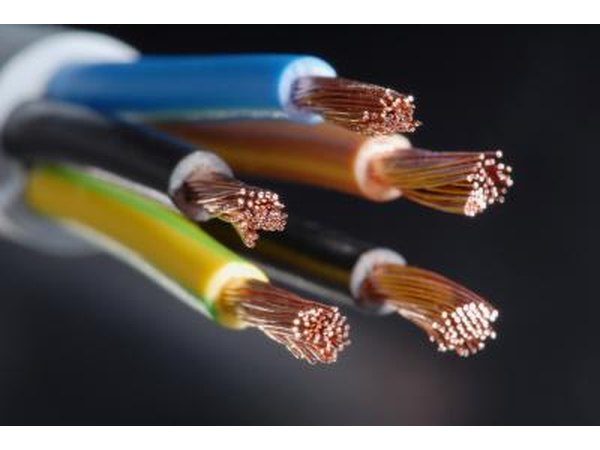 Marco Hegner/iStock/Getty Images
Step 7
Grab the items that are yellow with a gold-like look. These are brass items and belong in the "brass" bin. Plumbing fittings, sink drain and fixtures, light fixtures, door knobs and car radiators are some of the items made with brass.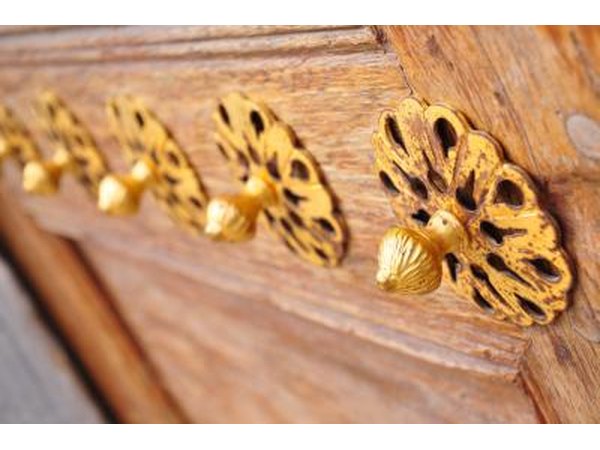 bbbrrn/iStock/Getty Images
Promoted By Zergnet