Lifting weights is an activity that is inherently stressful on the joints. The purpose of weight lifting is to strengthen the muscles by placing stress on them with an outside source of resistance, which normally requires putting stress on the joints as well. One of the most commonly stressed joints in weight lifting is the wrist--essentially every lift that involves gripping something with the hands puts stress on the wrist. Avoiding wrist pain while lifting requires careful rehabilitation from injury and sound lifting habits.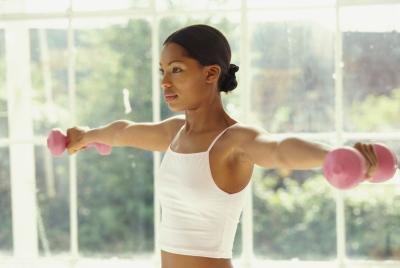 (George Doyle/Stockbyte/Getty Images)
Step 1
Take a break from weight lifting and other strenuous physical activities that put stress on the wrists for as long as necessary for pain to dissipate. If you injure your wrist, returning to lifting before the wrist is healed will likely result in pain and more damage to the joint. Continuing lifting through pain will perpetuate the problem--pain indicates that you have not allowed an injured joint enough time to recover or that you are lifting too much weight.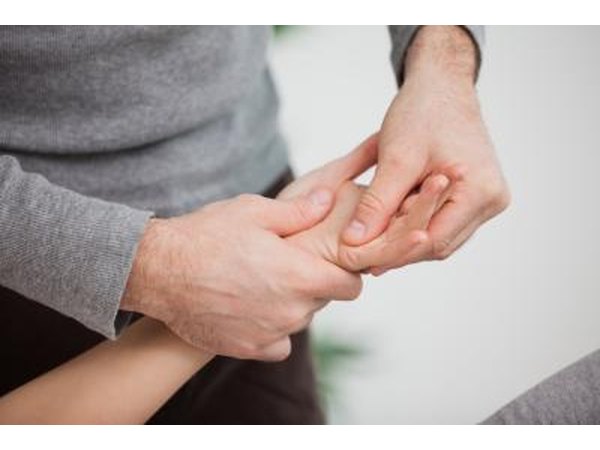 Wavebreakmedia Ltd/Wavebreak Media/Getty Images
Step 2
Apply ice to a painful or injured wrist for 15 minutes every two hours until pain dissipates. You may also wish to ice your wrists after workouts as you return to lifting upon recovering from an injury.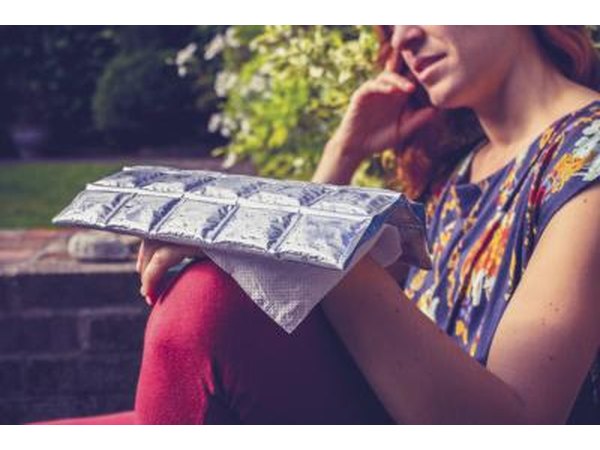 lofilolo/iStock/Getty Images
Step 3
Use wrist wraps when doing upper body exercises that put high stress on the wrists. Wrist wraps help reinforce your wrists and take some of the pressure off them. Exercises that tend to be hard on the wrists are bench pressing and bicep curls.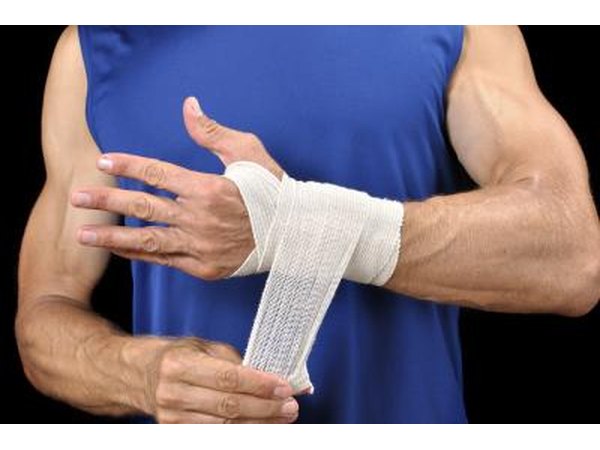 Chad Zuber/iStock/Getty Images
Step 4
Lift light weights and progress slowly to heavier weights. If you experience wrist pain or have a wrist injury, you should decrease the amount of weight you lift and build back up slowly over time. Trying to jump right back into lifting a large amount of weight when coming off an injury or after experiencing initial pain while lifting can cause more damage. A gradual increase will give the wrist time to heal and restrengthen.
Medioimages/Photodisc/Photodisc/Getty Images
Step 5
Stretch the wrists and build forearm strength to help prevent injury. Strengthening the forearms and hands by doing wrist curls and grip exercises can help support the wrists. Doing simple wrist stretches such as pushing the wrists lightly forward and back can increase flexibility which can reduce the chances of injury.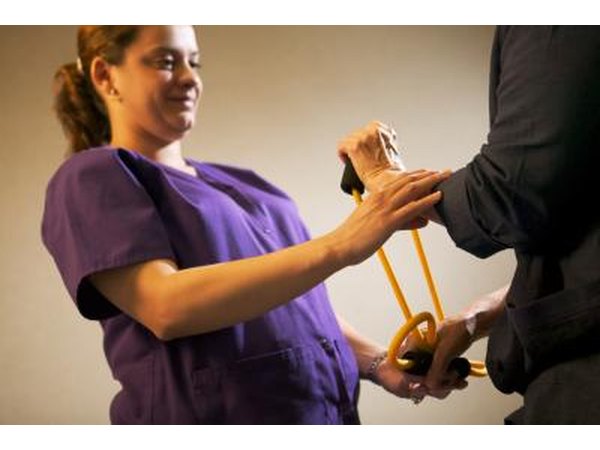 Thinkstock/Stockbyte/Getty Images
Tips & Warnings
* Severe wrist sprains can take many weeks or even months to heal enough to resume pain free lifting.
* Resistance bands can be wrapped around the forearms to perform various upper body exercises without using the hands--this can protect the wrists from stress.
Promoted By Zergnet