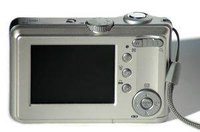 Making money in landscape photography may seem like a pipe dream, but really, it has never been easier to make those dreams a reality. Digital cameras have thrown the doors of the professional photography world wide open, making it possible for anyone with talent, determination and a little bit of know-how to turn their hobby into an extra stream of income, and sometimes even a new career. Whether you're a click-happy newbie or have been snapping shots since before Kodachrome came out, these tips will get you started making money in landscape photography.
Create a portfolio of your best works. High-quality copies of your photos are a must for pitching your work in person, and creating a website with an online gallery will increase your exposure. Clikpic.com has gallery templates that make web design easy.
Submit your photos to stock photography sites like fotalia.com or shutterstock.com. You probably won't make a fortune doing this, but you may create an extra stream of income with almost no effort, and gain valuable exposure in the deal.
Try selling your photos in local businesses. Many restaurants, coffee shops, hotels and gift shops like to display photos of local scenery, and will sell them on commission if they won't buy them outright. Get your foot in the door by presenting them with a flattering photo of their establishment.
Build a name for yourself by submitting your photos for free to photography contests, local newspapers or anywhere your pictures will get noticed. Request that the publications include your website, so people who admire your photos can check out all the other pictures you have available for purchase.
Make the big money by submitting your photos to magazines. Magazine photographers are paid well, often earning more for their submissions than the writers. Scour publications to figure out what sort of photos they are purchasing, and then send the editors photos that fit their needs. Over time, if you provide consistent, high-quality work, editors may begin coming to you, requesting your services.