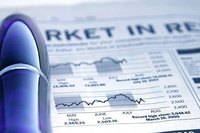 Planning is a leadership task. There are many types of plans. As a leader you will create Process Improvement or Business Plans. Creating a Business Plan is fairly simple and straightforward. Essentially all you do is create a step-by-step set of instructions.
Things You'll Need
A clear vision of your process or business plan you want to improve.
"Begin with the end in mind" says Stephen Covey. And that is the perfect opener. To create a Business Plan or a Process Improvement you need to visualize your moment of triumph. In your mind see yourself at the moment the plan is 100% complete. Can you see yourself shaking hands with the boss as he tells you that you've done yet another great job?
Your moment of triumph is in your head. You now need to ask the key question. What is the last step in this process that has to happen just before the finale? The moment of triumph is your new process improvement being successfully published. Just before you publish the plan you must spell check it. Now, ask yourself "what has to happen just before I spell check the plan?".
Just prior to spell checking your Business Plan or Process Improvement , you will ask again "What has to happen immediately before I spell check the article?". Your answer is that you have to use a keyword density analyzer. Now, continue asking and answering the "What has to happen before I (fill in the blank with the current step)?"
Your list should look something like this: Publish the plan Spell check the plan Keyword check the plan Read the plan out loud for smooth flow Write the text of the article Outline the text of the plan Assign a title to the article
Take a look at the above list. If you reverse it, it will provide a step by step process from beginning to end. This method of backwards planning will work with any process improvement or business plan that requires a regimented approach. With very little modification you can make it far more elaborate buy building in time hacks and other benchmarks.