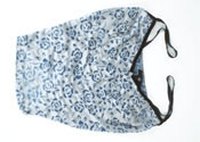 How to Dry Delicate Clothing. You can't just toss everything willy-nilly into the clothes dryer. Delicates require special attention. Here's how to take care of your finer garments.
Things You'll Need
Clothes Dryers
Clothes Drying Screens
Clotheslines
Clothespins
Laundry Baskets
Fabric Softener Sheets
Read care tags to determine if your delicates require line drying or flat drying, or if they can withstand being in the dryer.
Flat dry clothes using a screen made for that purpose. If you don't have a drying screen, you can use clean towels spread on a table. Lay clothes on the screen or towel and leave until dry.
Line dry clothes over a sturdy, taut line stretched between two points. Use clothespins to attach clothes to the line, spreading them out for faster drying. You can also hang clothes over shower curtain rods for line drying.
Set dryer setting to "Delicates" if your delicates can be put in the dryer.