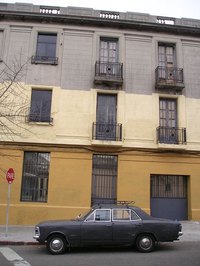 Applying for Section 8 housing in Alabama is a multiple-step process that requires several interviews and a lengthy application process. Applications are accepted periodically. Prospective applicants can learn when the state of Alabama is accepting applications via public service and newspaper announcements.
Find out if the waiting list is open for applicants. The first thing you have to do to apply for Section 8 housing in Alabama is find out if the waiting list is open to new applicants. Public service announcements and public announcements in the local newspaper announce when the list is open for new applicants. You can also check with your local housing authority--see resources below for some of the Alabama housing authorities that are online.
Get on the waiting list. Once you see an announcement saying that the waiting list is open, go to the location listed in the announcement to complete and submit an application. Once you submit your application, you will be placed on the waiting list. You will need to wait until your name reaches the top of the list in order to continue with the application process.
Get interviewed. When your name reaches the top of the waiting list, you will be contacted for an interview.
Supply verification documentation. After you are interviewed, you will be asked to supply income verification, family demographic information, social security numbers for all family members, and any other information required to determine eligibility. Applicants are also required to pass a criminal background screening test.
Attend briefing. Once your application is approved, you are required to attend a briefing, where you will learn your family obligations, the number of bedrooms you are qualified for, how and where to find a unit, how to maintain the unit, how to remain on the program, as well as other tenancy information. After the briefing is complete, you will recieve a voucher showing you are eligible for Section 8 housing.