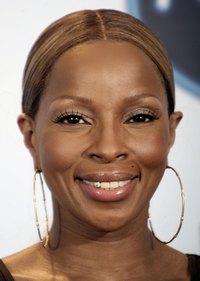 For virtually every part of the body, jewelry exists to spice things up -- from ear piercings to sparkly nail art, you can adorn yourself from head to toe. With tooth gems -- also known as twinkles or smile gems -- your smile can join the party, too. While some versions are permanently affixed by a dentist, temporary tooth gems also come in do-it-yourself kits from numerous manufacturers. Although the core process for applying tooth gems remains fairly consistent across brands, always consult the instructions included with your kit, as each brand varies in the details.
Things You'll Need
Toothbrush and toothpaste
Hand soap
Cotton rolls (provided in kit)
UV-curing adhesive and applicator brush (provided in kit)
Hand cream
Tooth gem (provided in kit)
UV-protected sunglasses
Timer
UV lamp (provided in kit)
Brush your teeth with a toothbrush and toothpaste. Rinse your mouth thoroughly and wash your hands before applying the tooth gem.
Choose a clean, healthy and undamaged tooth on which to place a tooth gem -- work with one gem and one tooth a time. Expose your teeth and place a cotton roll between your gums and lips to hold your lip up and away from the tooth. Bite down on another cotton roll to keep your upper and lower teeth separated.
Dry the selected tooth completely by rubbing it with the tip of another cotton roll. Stir the UV-curing adhesive included in your kit with its brush applicator for about 5 seconds, or as recommended by the kit's manufacturer. Carefully brush the glue onto the outer surface of the selected tooth. Apply two coats of glue to the tooth.
Dip your fingertip in tiny dab of hand cream, then pick up the gem by touching the rounded side of the gem with your fingertip -- the hand cream makes the gem stick, helping you handle these typically tiny jewels. Make sure the flat side faces away from you and doesn't come in contact with the cream; otherwise the cream will interfere with the adhesive. Place the gem on the tooth to which you applied the adhesive, applying just a bit of pressure with your fingertip -- it should stay in place when you lift your finger.
Put on your UV-protected sunglasses and shine the light of the provided UV lamp on the tooth with the affixed gem. Hold the lamp as close to the gem as you can without touching it. Keep the light in place for the amount of time recommended by the kit's manufacturer -- typically about 2 to 5 minutes. Remove the cotton and repeat the process on other teeth if you wish to apply more jewels.