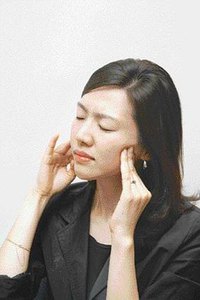 Clenching your teeth may seem like a minor problem. However, it can lead to headaches and even damaged teeth. Regular dental care is essential for the diagnosis and treatment of teeth clenching. The following article will discuss how to stop yourself from clenching your teeth.
Learn to relax. Many people grind their teeth because they are stressed. You may be able to lessen or prevent your teeth grinding by using relaxation techniques such as yoga, stretching or exercise.
Go to the dentist. Your dentist may be able to provide you with a mouth guard or appliance to prevent you from grinding your teeth. These are especially helpful while you are sleeping. Your dentist can custom-fit your guard or appliance to your mouth.
Ask your dentist about corrective measures. Teeth grinding may be associated with dental-related problems. Your dentist may need to place crowns on your teeth or correct misaligned teeth.
Try behavior therapy. This will entail practicing proper jaw positioning. Focus on placing the tip of your tongue on the roof of your mouth with your lips closed.