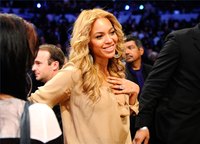 How to Dress Like a Diva. While the name diva is sometimes used with a negative connotation, the term was originally used to describe any woman with a rare and outstanding talent. A diva is a woman who is confident, fashionable and someone who wants to be noticed. Dress like a diva to have your outstanding talents noticed.
Go bold with your makeup. For a dramatic and sexy diva look, find pictures of Christina Aguilera or Jennifer Lopez and mirror their make-up look. Use dramatic eye shadow colors and go for dark eye liner, false eyelashes and dark, rich lipsticks.
Pour over the fashion magazines at the beginning of every season to know the hottest new trends. Magazines like "Cosmopolitan" or "Vogue" are top on the latest fashion trends.
Watch what the stars are wearing. Jennifer Lopez is a diva who dresses in glamorous fabrics with long lines accentuating her body shape. She knows how to pull off every outfit, from the trendy sweater dress to a dramatic fur coat. Another diva, Beyonce, is not afraid to show off her figure. Copy her sexy look of low cut halter tops and short dresses and you'll be sure to have heads turning as you walk by.
Purchase only designer bags and accessories. Nothing says "diva" more than a person wearing the hottest trends in pumps or handbags. Become associated with designers like Marc Jacobs, Louis Vuitton and Prada. Also make sure you're wearing the hottest shoes of the season by designers like Jimmy Choo or Manolo Blahnik.
Flaunt your bling, even if it's not real. Divas sparkle and in general, the bigger the better. When dressing to impress, make sure there's a sparkly diamond ring on your finger, in your ears and around your neck at all times.
Update your hairstyle. A diva strives to be as glamorous as possible and a new hairstyle can change your look dramatically. Add highlights and lowlights to add brightness and depth to your hair. When going out for a night on the town, sweep your hair up to a gorgeous up-do to create a sexy look perfect for showing off your neck and new jewelry.