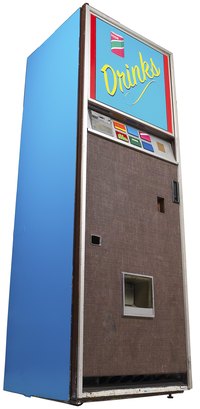 Tubular keys are short keys with a hollow shaft most often used to open vending machines to retrieve coins and cash. A universal tubular key is one that is cut to fit a set of machines so that there is not a separate key for each machine. This universal key is very useful, but you may find yourself needing more than one. In that case, you will have to make a copy of the key.
Things You'll Need
Blank tubular key
Master universal tubular key
Place the tubular key duplicator on a flat work surface. Make sure the surface is even and that the machine won't slide, or else your key could come out wrong.
Place the master key in the machine. Each machine is different. Some have one place for the blank and one for the master key. Others have only one spot, and they "read" the master and make the copy in the same spot. Refer to the owner's manual to find out which way your machine works.
Place the blank key in the proper slot.
Place the cover over the machine, if applicable. Not all machines have covers.
Start the machine to begin the process of copying the key. If the machine does not have a cover, stand back or put on protective eye gear in case any metal shavings should fly into the air.
Take the newly copied key and make sure you can open the vending machines with it. If you are having trouble, make sure there are not leftover metal shavings inside, which can cause the key to not work properly.