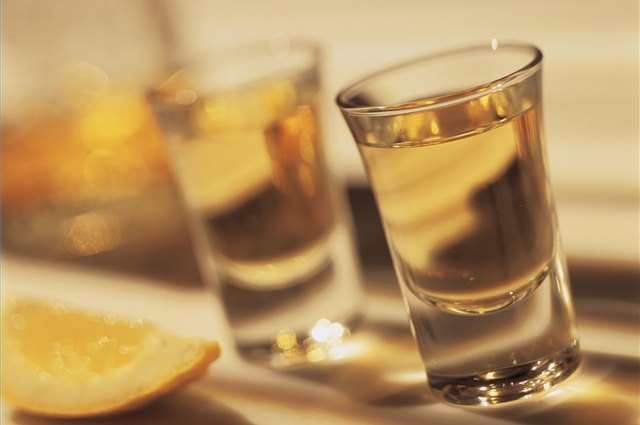 The tequila market has grown up much in the same way that the coffee and beer markets have.

— Tommy Mofid, bartender at The York gastropub in Los Angeles
Tequila is no longer the uncouth cousin of more refined liquors such as vodka, scotch and gin. Once cursed with the nickname "To-Kill-Ya" and a bad reputation stemming from college kids slamming shots, the Mexican liquor has matured beyond its past as a means to a quick and cheap buzz.
Bars in the United States now boast more than 100 brands of tequila and a wealth of choices for adventurous consumers willing to look past Jose Cuervo.
But with this new abundance comes the added responsibility of understanding tequila's quality categories and navigating through the brands to ensure an authentic enjoyment of Mexico's national liquor.
Tequila Production
To start your education as a tequila aficionado, it would help to learn a bit about what goes into production of the spirit.
In the same way that true champagne can only be produced in a specific region of France, tequila can legally be produced only in Mexico -- specifically, the state of Jalisco.
Mexican law mandates that to be called tequila, at least 51 percent of the spirit must be made from fermented sugars of the blue agave plant, which is native to Mexico. The remaining 49 percent can come from cheaper, nonagave sugar sources such as cane sugar. These are your usual well tequilas, such as Jose Cuervo and Sauza.
100 percent tequilas, made entirely from the blue agave plant, have been growing in popularity in the United States and Mexico over the past decade. Think top-shelf brands such as Patron and Cazadores.
"The tequila market has grown up much in the same way that the coffee and beer markets have," says Tommy Mofid, a bartender at The York gastropub in Los Angeles.
Through his 18-year career as a bartender, Mofid has witnessed the number of tequila choices rise exponentially from only a few in the 1990s to hundreds today.
"Now there are basically two classifications of tequila: There's tequila and then there's tequila 100 percent," says David A. Ruiz, a tequila expert and consultant based in Guadalajara, Mexico. "It's not necessarily a better product, but just finer quality made with more costly materials."
While most standard margarita or bar tequilas are similar, these purer 100 percent agave versions have distinct categories, each with its own flavor characteristics and preferred methods of consumption.
Tequila Blanco
Spanish for "white tequila," tequila blanco is clear and goes straight from the distilling process into bottles for distribution. This is tequila in its purest form, the variety with the most distinctly sweet agave flavor.
"Blancos are made to pierce the sugar and lime and flavorings of a margarita, so you know you have a tequila in the mix," says Ruiz, who is also director of the World International Tequila Conference.
In Mexico, blanco tequilas are often sipped straight or served chilled with a bit of salt and lime rather as a mixed cocktail, says Ruiz.
Tequila Reposado
Aging the distilled blanco tequila in an oak barrel for two months to a year produces reposado, or "rested," tequila.
In this state the liquor takes on a light amber hue, and the sweetness of the agave is countered with a slightly woody taste. Some producers use old cognac or whiskey barrels to age their tequilas, further adding to the complexity of the flavor.
"Reposados are my favorite tequilas to mix because aging gives (them) a delicious, earthy agave flavor," says Mofid. "To me, a reposado just has more character."
Rested tequilas are also more popular in Mexico because they are smoother and not as sharp as blancos, says Ruiz.
"The reposado is a way to mellow out the harshness of a white tequila, so while we're exporting the harsh tequila for margarita drinkers in the States, we smooth it out for our palate," says Ruiz.
Despite popular belief, margaritas aren't popular in Mexico, and Ruiz says ordering one will flag you as an outsider.
"Margaritas are mainly an export product for the United States," says Ruiz. "Everyone here drinks what is called a Paloma Blanca, which is just tequila, grapefruit soda, ice and a little lime to taste."
Tequila Añejo and Extra Añejo
Tequila stored from one to three years is called anejo, or "aged," tequila. In this state the tequila is a darker amber color, and the flavor is much richer and smoother, as it has absorbed more of the wood's characteristics.
"For scotch drinkers and heavy whiskey drinkers, the añejo tequila is where you want to go," says Ruiz. "You do not want to mix those; appreciate those for what they have."
Tequila aged for more than three years falls into the category of extra anejo, or ultra aged. In this state the liquor takes on a dark auburn hue and is considered in the same class as cognac or other fine, aged spirits.
Extra anejos are usually the most expensive and cost from $100 a bottle to more than $1,000 because of the lengthy aging process. According to Mofid, the best way to enjoy an anejo or extra anejo is at room temperature served straight up in a brandy snifter to let the spirit breathe.
Tequila Tastings
Whether you hope to master the art of making a margarita or to find a tequila to drink straight, the best way to unearth the one that works for you is to sample a large variety.
Buying multiple brands and versions to taste trial-and-error style is much too expensive for most people. A better option is to find a bar or restaurant in your area that offers tequila tastings.
"Tequila is one of the few spirits that you can enjoy in the white phase, right out of a still. It's a mixing drink, it's an aged drink, it's like a scotch or fine whiskey," says Ruiz, who organizes tequila tastings and tours in Guadalajara.
Ruiz insists that an organized tasting is the most cost-effective and enjoyable way to sample a large variety of tequilas from all aging categories under the guidance of a well-informed expert.
Photo Credit Stockbyte/Stockbyte/Getty Images
Promoted By Zergnet
Read Next: Different Brands of Tequila