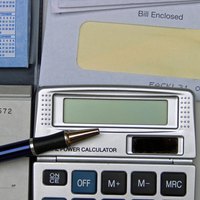 According to the South African Prescription Act 68 of 1969, a debt is prescribed when the debtor no longer is liable for it. In order to raise the Prescription Act as a defense, the consumer must first know about the law.
Debt
In general, most debt takes three or more years for a debt to prescribe. Consumers can raise a case for prescription to a South African court by sending a registered letter, fax, email, or responding in writing to the court, stating that they believe the debt has prescribed. Only a consumer can raise a case for prescription.
Acknowledgement
If the consumer has not acknowledged the debt, if the court has not summoned the consumer, or if the consumer's last payment was made more than three years ago, it is the responsibility of the garnishee to prove that the debtor's last statement for the debt was paid within the previous three years. The case for prescription could be dismissed if the debtor failed to prove that the statement was paid or that a summons was not provided.
Prescription
Mortgages, traffic fines, levied taxes, judgments and municipal rates take 30 years to prescribe, according to Bloemfontein.co.za. Debts arising from sales or lease of land, financial loans, and advances owed to the state take 15 years. And debts arising from bill exchange take approximately six years to prescribe.