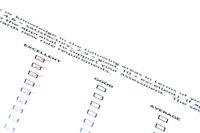 A Management Information System (MIS) is a managerial decision-making tool. It consists of a set of controls that the organization uses to collect and document statistics about all the important prevalent practices and policies in the organization. MIS covers all spheres of the business, including people, policies and technologies. The MIS function must be carefully planned for and developed for achieving organizational objectives.
Significance
MIS presents and records facts and figures pertaining to the operating procedures, processes and internal controls in place in the organization. In a way all these establish functioning guidelines. MIS defines authority-responsibility equations, communication channels and work-flow diagrams for the entire organization. Also the audit preparation activity gets very simplified when a good MIS is in place. Management is able to make intelligent and knowledgeable decisions owing to this system.
History
Management Information Systems have been in place since the 1960s. Organizations have been planning and developing them for a competitive advantage ever since. MIS and computing systems were developed almost simultaneously.
Types
Organizations usually use four types of MIS. An organization at every point in time could be using each of the four. Therefore they must plan and develop them well to cater to their needs. The first one is the transaction processing system (TPS). Here all repetitive and routine business transactions like customers' orders, inventory and sales invoices are recorded. The second type, Operations Information Systems (OIS), is used to plan and schedule production and assembly operations. The last types are the Expert Systems and Decision Support Systems. Both these types heavily rely on databases and modeling techniques and prepare reports that top management uses to make intelligent, well-researched decisions.
Benefits
Organizations derive immense benefits from planning and developing MIS well. Using an MIS the organization is able to process and document all of its key business functions. An MIS is also very useful from an analytical viewpoint. When deviations from the projected path occur, the company can take steps to nullify them by the means of the MIS. The company analyzes all the available options for production, operations, marketing and sales scenarios and chooses the one that maximizes profits and minimizes losses and risk. Better communication channels open when a well-developed MIS is in place. Also the company knows whether or not it is apportioning its resources optimally and whether or not they are being fully utilized.
Considerations
Some factors need to be considered while developing an MIS. First, at the planning stage itself, the company must allocate a chunk of its yearly budget for developing, maintaining and sustaining the MIS. More often than not, the task of planning and developing the MIS is outsourced to consultants. As these individuals are not employees of the organization, they must be fully made aware of all the prevailing policies and practices. It's important that the organization remember that MIS is massively driven by technology. All the generated reports are system-generated. Therefore it must staff knowledgeable and suitable employees capable of making deductions based on the obtained reports.