Granite countertops have been one of the most frequently used solid surface counter product in recent years. Granite is a natural stone, quarried from the Earth in huge blocks that are not renewable.
For this reason, many green building enthusiasts are beginning to turn to a new solid surface counter product made of recycled glass instead. Choosing between the two products may be a matter of style and care.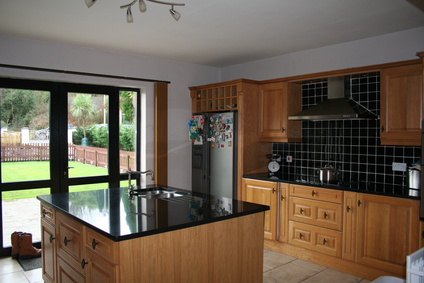 (the kitchen. image by guiney from Fotolia.com)
Granite is an igneous rock made up primarily of feldspar, mica and quartz. Quarried in huge sections, it is cut into slabs and shipped world wide for use in kitchens and bathrooms.
Since granite is a natural stone, so no two slabs look exactly the same. Variation can range from mild to extreme with natural pits, fissures and marks occasionally present in the stone as well.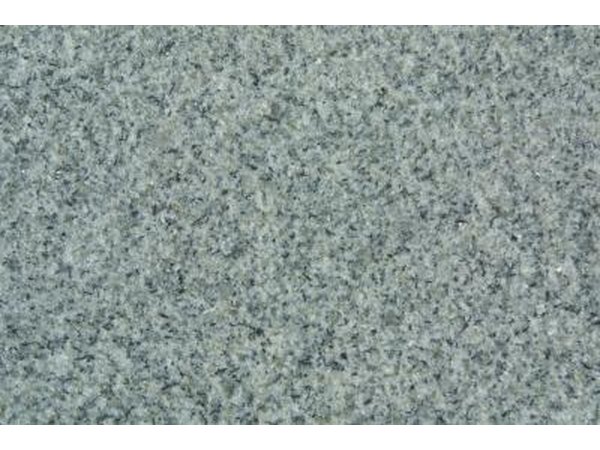 Hemera Technologies/AbleStock.com/Getty Images
Recycled glass countertops are made up of old glass bottles, windows, lightbulbs and other recycled products. The glass is crushed, melted, recolored and fused together again with a resin to form a solid counter that is scratch proof and stain resistant.
Recycled glass countertops are available in a wide range of colors, with some manufacturers allowing individual selection of color within a counter.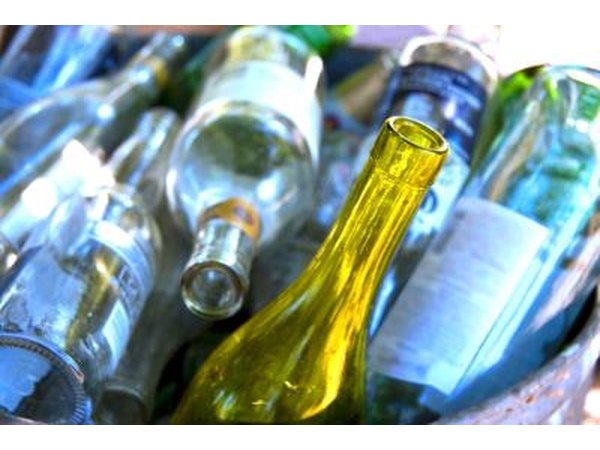 Martin Alfaro/iStock/Getty Images
Granite counters can range from dark to light and from tightly packed, granular patterns to wild streaks and veins of color. Sinks and stove tops can be mounted beneath the stone, while the edge can be shaped and formed into a variety of decorative details.
Granite colors can change from one section of the stone to another, and homeowners can select the exact piece of stone they would like to use in their kitchen.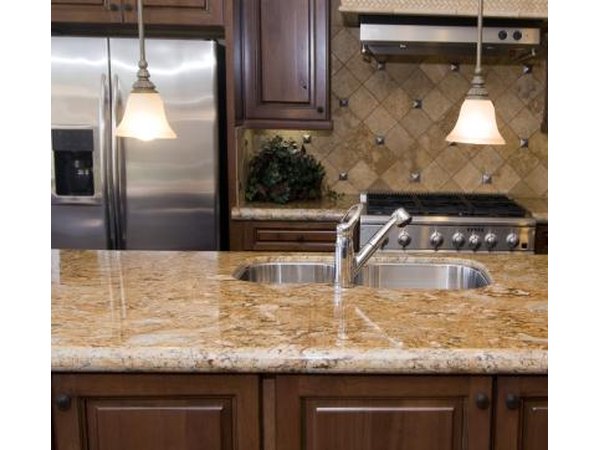 paul hill/iStock/Getty Images
Recycled glass countertops have a neutral or light-colored background flecked with varying sized pieces of color glass. The glass may be opaque, translucent or transparent with sizes ranging from tiny pin pricks to pieces the size of a dime. Colors are vivid, and tightly controlled through the counter, so little variation occurs.
If the manufacturer allows it, customers may select from several shades of glass to mix together within one countertop.
Sinks and stoves are also undermounted, and the edge can be shaped into decorative styles as well.
Shinyshot/iStock/Getty Images
Granite is a natural stone material, which means that it can stain or be harmed without proper care. Counters should be cleaned with neutral cleansers or stone cleaners and sealed periodically to impede staining.
Granite costs vary by manufacturer and can range from $25 to $400 a square foot, depending on the stone.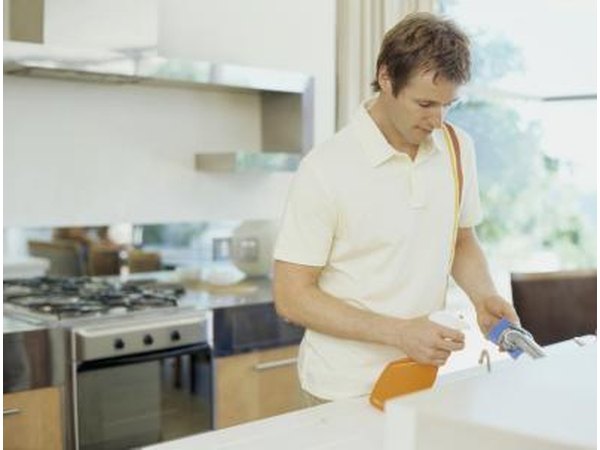 George Doyle/Stockbyte/Getty Images
Recycled glass countertops vary in their maintenance by manufacturer. While some products, such as Eco, need no care, products such as IceStone require the same maintenance as granite. Many other glass-countertop products require sealing on a semi-regular basis. Always check with the distributor to determine the best way to care for recycled glass counters.
The cost of recycled glass varies by manufacturer, but most counters are comparable in price to mid-ranged granites, or from about $70 - $150 a square foot for most materials.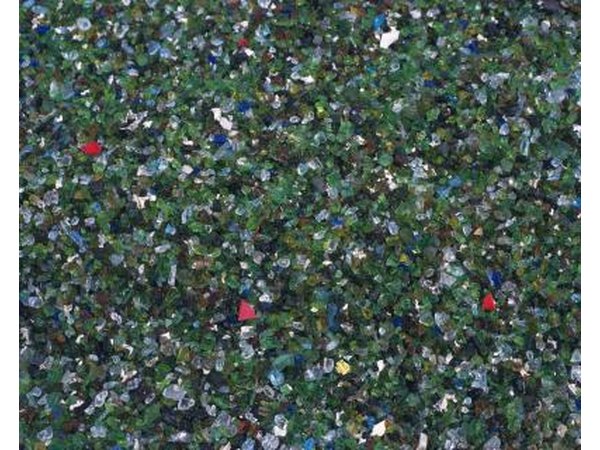 DAJ/amana images/Getty Images
Promoted By Zergnet