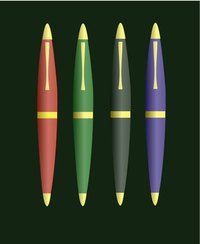 Policies and procedures outline the guidelines that employees must follow when performing their jobs. The goal of these procedures is to create a consistent high-quality experience for the customer. When documenting policies and procedures, there are questions that must be answered for the user: who the policies affect, what the policies are, how and when to perform them, why they must be applied and any exceptions to the rule.
Purpose
When constructing policies and procedures, provide the reader with the purpose of the procedure. This portion will answer the "why" question. For example, a customer service policy may be to answer the phone, "Thank you for calling ABC Company. This is Joseph; how may I assist you?" The purpose of the policy is to let the customer know the company he is calling, to whom he is speaking and that he has the representative's attention.
Policy/Procedure
Document the actual policy/procedure. In it, include step-by-step actions that the employee is to perform. If the employee is to use the computer, include screenshots, so the employee is aware of what he should see. Using the customer service example, if the representative must document the phone call, the screenshots should include how to access the customer's account. Write the policy/procedure from the perspective of someone who is a new employee performing the procedure for the first time.
If there are any exceptions to the policy, document those exceptions and how to respond to the exception.
Affected Persons
A segment of each policy and procedure should include the persons and departments responsible for performing it. Also document how non-compliance affects other areas of the company. Including both pieces of information informs everyone where the responsibilities lie. New employees will appreciate knowing the boundaries and also which department to contact if further assistance is needed.
Definitions
Companies are known for using terms familiar to those internal to the company, which is known as jargon. For jargon that may appear in the policies and procedures, define the words using layman's terms and give an example. Acronyms that may be unfamiliar should be spelled in full and defined using everyday terms.
Revision History
Keep track of the latest revisions to the policy and document it. This ensures that everyone is performing the most current procedure. For version control and to prevent rework, create a procedure for policy updates.