According to Children & Asthma in America, about 1 out of 10 children in the United States has asthma. Since the Centers for Disease Control say that over 3,600 people die of asthma in the U.S. each year, as a parent, you know it's vital to work with your pediatrician to help control your child's asthma. And if your child develops a fever around the time of her asthma attacks, you may feel understandably alarmed. Here's what you should know.
What Asthma Is
Asthma is a chronic lung inflammation that causes airways to swell and narrow. It can make breathing difficult, or in more severe cases, impossible.
What Asthma Is Not
Asthma is not seasonal and asthma itself does not cause fevers. Prescriptions used to control asthma also do not cause fevers.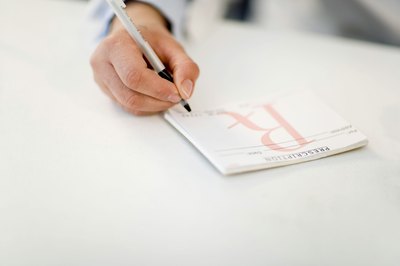 Fever with Asthma
While doctors know asthma does not cause fevers, there are illnesses that can cause fevers and also induce asthma attacks. Therefore, while it might seem fever is a symptom of asthma, the fever and asthma attacks may be caused by another culprit.
Allergies and Asthma
Hay Fever is often mistaken for asthma in lay people. It affects around 40 percent of children and may be caused by any number of allergens (not just hay or grass). It often strikes people in the spring, but allergic reactions can also occur any time of the year, depending upon what your child is allergic to. Among those who have allergies and asthma, allergens can inflame the airways, leading to wheezing and asthma attacks, and yes, sometimes even a fever.
According the Mayo Clinic, allergy-induced asthma is the most common asthma in the U.S.
If your child frequently suffers from both severe allergies and asthma, it's a good idea to seek allergy treatment, which usually includes immunotherapy (where allergens are given in shot form to your child, to slowly build up her immune system).
Asthma and Infection
According to Elizabeth D. Allen, Associate Professor Clinical Pediatrics at Ohio State University "because asthma flare ups are often triggered by infections (usually viral infections), they often turn up hand-in-hand with a fever." In other words, viruses can exacerbate asthma, causing both asthma attacks and a fever.
This is why, if your child has a fever with his asthma, you should always consult a pediatrician. If the infection is serious enough, your doctor will prescribe an antibiotic. Once the virus is gone, your child's asthma--and temperature--should return to normal.