When it comes to high-end sports car from Italy, and the world for that matter, the two most well-known and evocative names are Ferrari and Lamborghini. But while the two companies are often mentioned in the same breath, they are quite different and appeal to their owners for different reasons.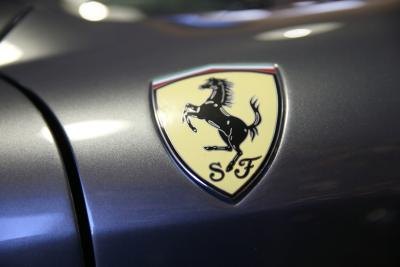 (Joe Raedle/Getty Images News/Getty Images)
Enzo Ferrari founded Scuderia Ferrari in 1928, initially as a race team. A successful racecar driver, Enzo went on to become an uncompromising industrialist. The first Ferrari road car was the 125S, made in 1947. One of the cornerstones of the Ferrari and Lamborghini rivalry is that Ferruccio Lamborghini was purportedly a snubbed Ferrari customer. This may or may not be true, but it's obvious that Lamborghini desired to make a world-class sportscar. The first Lamborghini was the 1964 350 GT. Though the company has endured some rocky times, it is currently very healthy, as is Ferrari.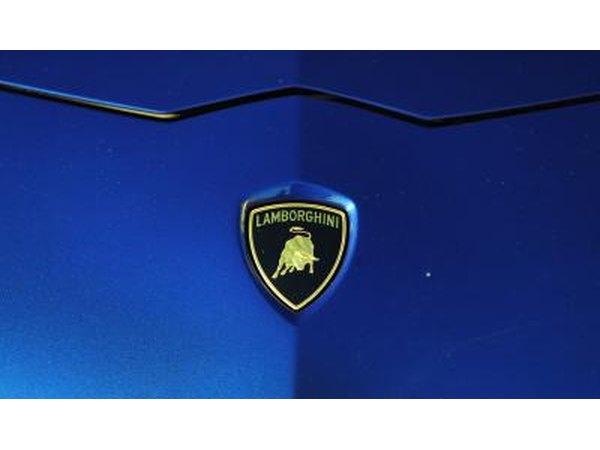 Joe Raedle/Getty Images News/Getty Images
One factor that has always separated the two companies are their respective involvement in racing. For Ferrari, racing is an integral part of the company's products. Thanks to their huge involvement in venues such as F1 and sportscar racing, Ferrari's customers get to experience a good deal of racing allure, as it rubs off on the cars that Ferrari produces for the street. Lamborghini on the other hand has had limited involvement in racing, preferring instead to focus on making the most exciting street legal cars available. That's not to say that there are no Lamborghinis to be found on the racetrack. The company has developed racing engines and even made a Diablo spec racer. Privateers have campaigned recent models more extensively than in previous years.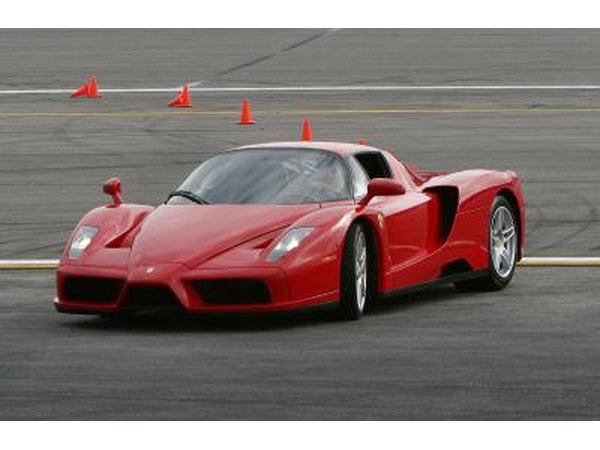 Charley Gallay/Getty Images Entertainment/Getty Images
Ferrari is owned by Fiat. Lamborghini is owned by Volkswagen, which in turn is controlled via a majority holding by Porsche A.G. Ferraris are still made in Modena, Italy, while Lamborghinis are made in Sant'Agata Bolognese, Italy.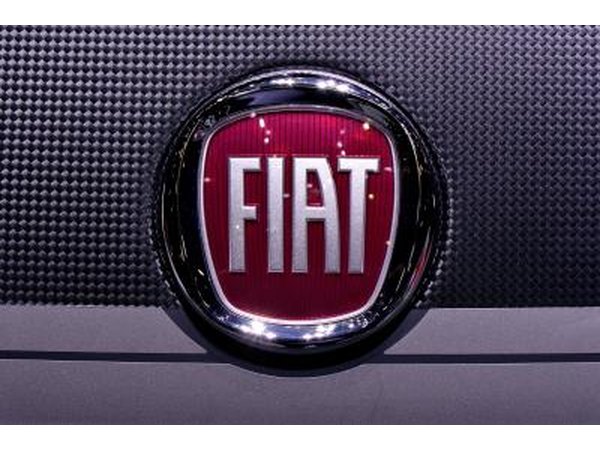 Harold Cunningham/Getty Images News/Getty Images
Over the years, the two companies have consistently offered some of the most exciting cars that money could buy, and today it's no different. Fortunately for consumers, the cars they offer are also better than they have ever been, offering reliability and durability along with speed and excitement. Ferrari currently makes the F458 Italia, a mid-engine, V8-powered sports car. The 458 replaces the F430, which is still offered in convertible form as the F430 Spyder. The company also makes the 430 Scuderia and 16M Spyder. Ferrari also makes the V12-powered Scaglietti and the V12-powered 599 GTB, a high end GT that is also provides stunning performance. They recently began making the California, a V8-powered hard-top convertible GT (Gran Turismo). Even under the shadow of corporate giant Volkswagen, Lamborghini continues its tradition of producing cars that are shocking to the average viewer and appealing to those in search of exotic looks and adrenalin-inducing performance. Currently, Lamborghini makes the V10-powered Gallardo LP 560-4 coupe and Spyder and the Gallardo LP550-2 Valentino Balboni. The company also makes the V12-powered Murcielago LP670-4 SV and the Murcielago LP 640 coupe and Roadster.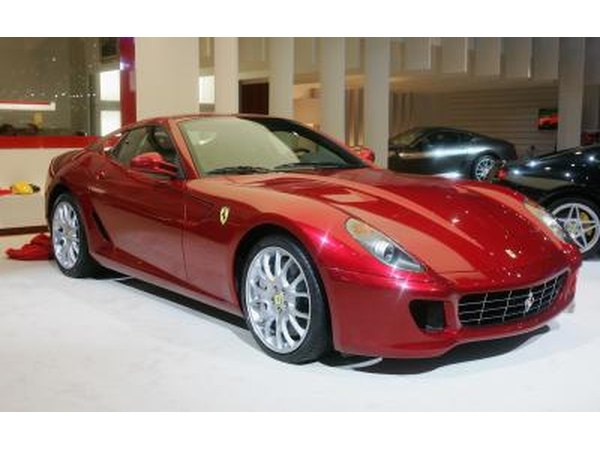 Scott Barbour/Getty Images News/Getty Images
The performance of competing Ferraris and Lamborghinis, like the Ferrari 430 Scuderia and Lamborghini Gallardo Superleggera, are very similar. They both have well over 500 horsepower, and use paddle shift gearboxes and extensive use of space age materials. Lamborghini are generally considered to offer a more raw, brutal driving experience than competing Ferraris, which it would appear is exactly how their customers like it.
Jeff J Mitchell/Getty Images News/Getty Images
Promoted By Zergnet