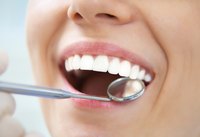 AmeriPlan offers subscription-based medical and dental service discount plans, as well as some dining, shopping, vacation and other miscellaneous discounts. It is not an insurance provider. Upon payment, subscribers receive membership cards that they present at the time of service to receive discounts ranging from 25% to 80% off the regular price, depending on the provider and geographical area.
AmeriPlan Benefits and Features
As of August 2014, AmeriPlan offers four products providing discounts on dental and medical services: dental, chiropractic, vision care and prescriptions. Your entire household is covered for a monthly fee that ranges from $19.95 to $99.95. The most expensive plan also includes discounts on dining, vacation items and services and other purchases including computers and cell phone plans. You can sign up online by visiting the AmeriPlan website and filling out the Contact AmeriPlan form, or by calling 1-800-647-8421. There is no waiting period before receiving discounts.
Dental
The basic dental plan also combines discounted vision, chiropractic and prescription services. You can receive discounts on all basic dental procedures, including oral surgery. Orthodontics is covered for work already in progress. Vision coverage includes discounts on exams, contact lenses and glasses, as well as LASIK surgery. Chiropractic discounts include X-rays.
Health
In addition to basic plans, you can also upgrade to more comprehensive plans. For an additional $10 a month, for example, you receive 24-hour telephone and email access to a physician and a hospital advocate, who is a professional assigned by AmeriPlan to negotiate hospital expenses totaling $2,500 or more. Additional upgraded plans include physician visits, physical therapy, diabetic supplies and other services. Hospital stays are not covered.