Supplements designed to boost testosterone levels are sought after by both men and women alike. Such supplements are often sold online as well as over the counter in health and body-building stores. These accessories are marketed in both synthetic and natural forms, with the natural boosters generally dispensed in the form of various herbs or their extracts. Stronger testosterone-inducing supplements and therapies cannot be obtained legally without a doctor's prescription.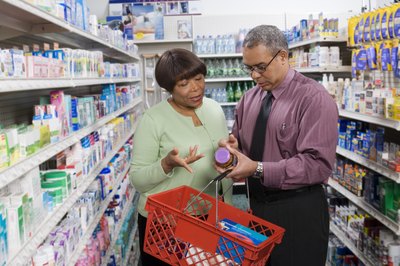 About Testosterone
Although thought of as a male hormone, testosterone is a part of the physiological makeup of both men and women. It is present in much higher levels in men however and is responsible for the changing of one's voice at puberty, increased levels of body hair and is a major factor concerning a man's ability to perform sexually. Still, testosterone supports healthy growth, muscle and skin tone, stamina and induces sexual desire for women also. As people age however, their levels of the hormone drop and some begin to suffer from testosterone deficiencies.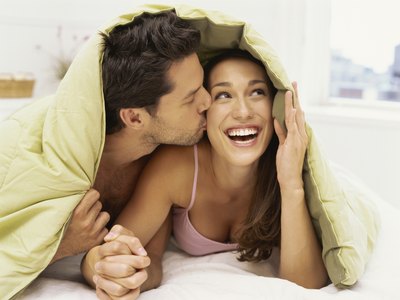 Usage
Those suffering from the effects of testosterone deficiencies, which include moodiness, muscle fatigue and loss of sexual desire, can find relief and a renewed vigor with the use of boosting supplements. In like fashion, doctors often prescribe booster supplements for women undergoing the change of life as some symptoms of menopause are a direct result of lower testosterone levels. Because higher amounts of this hormone increase strength and stamina, accessories designed to increase its presence in the body are often used by athletes for a competitive edge.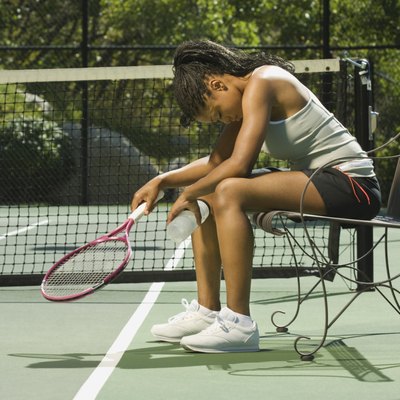 Synthetic Boosters
Anabolic steroids are artificially-produced supplements that are used to boost testosterone levels. Often used illegally by various athletes, these can only be obtained legally with a doctor's prescription and should not be prescribed for use in sports competition. Steroids are alleged to cause diabetes, enlarged prostates in men and damage to the liver--including liver cancer. In women, they reportedly can cause one to develop male sex characteristics such as increased body hair, changes in sexual organs, can increase the risk of breast cancer and often make one's own body incapable of producing its own testosterone in men and women. These should be avoided whenever possible.
Creatine, a performance enhancer that is biosynthesized from various amino acids, is also a naturally-occurring protein that is found in the human body and can be acquired by consuming meat. While sold in synthetic form, creatine supplements are considered to be safe.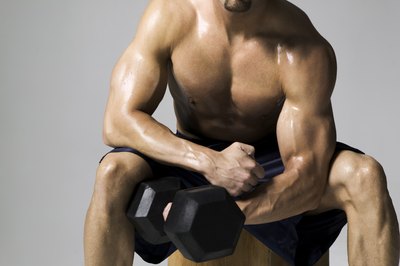 Natural Boosters
For a natural approach to improving testosterone levels, there are various supplements that one can use. Vitamin F, otherwise known as the essential fatty acids, is available in the form of flax-seed oil and various fish oils. Maca, an herb commonly found in Peru may be helpful, but appears to require the consumption of large amounts in order to be effective. Tribulus terrestris, a plant native to southern Europe seems to be an effective agent, which when used in extract form, appears to be a completely safe testosterone booster, all the while keeping the hormone within normal levels.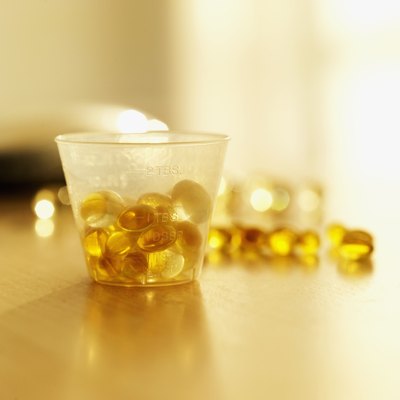 Identification
Great care should be taken when attempting to affect hormone levels. Natural agents, which promote overall health while helping the body to improve and balance its own hormonal levels, are the safest bet. If one is looking for a simplistic but safe approach to improving testosterone levels, Tribulus terrestris extract, is likely the best path to take. Still, other natural supplements exist that may work better for you. Ask questions of your doctor or a nutritionist skilled in the homeopathic arts.