The notion that shaving will cause your hair to grow back thicker and faster is a common myth. In reality, shaving has no effect on hair thickness, since shaving merely cuts off the hair at the surface of the skin. Shaving does not interfere with hair follicles, the glands underneath the skin that control hair growth.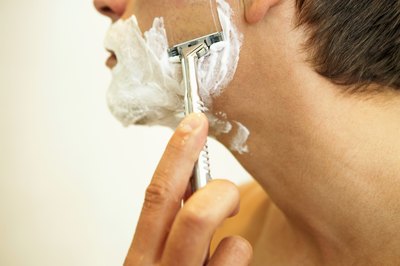 Background on the Myth
According to the New York Times, the myth about shaving and hair growth has been persistent for at least 50 years. This myth is unlikely to go away anytime soon. Since the 1920s, multiple studies have proven that shaving does not influence hair growth. Reports of these studies have been largely unsuccessful in eliminating this misconception about shaving.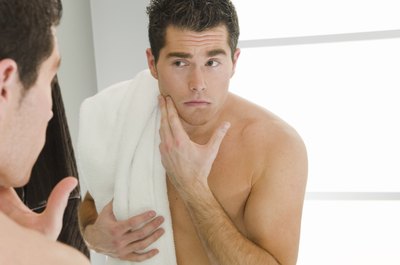 Determinants of Hair Growth
Hair growth is controlled by hair follicles. Located beneath the skin, hair follicles are not affected by shaving. Instead, hair follicles are influenced by genetics and hormones; these determine the color, texture and coarseness of your hair.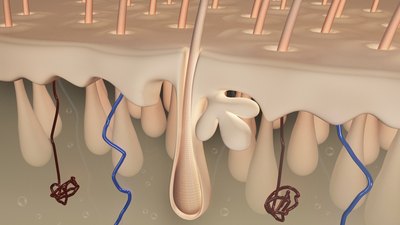 Why Hair May Feel Thicker After Shaving
A normal hair shaft is tapered at the end. When you shave, you cut off the tapered end of the shaft. Hair that grows back after you shave may feel thicker because it's been cut straight across and is no longer tapered at the end. Because it's so short, hair also feels stiffer than normal, an attribute that can make it seem thicker and more noticeable when you run your hand over it.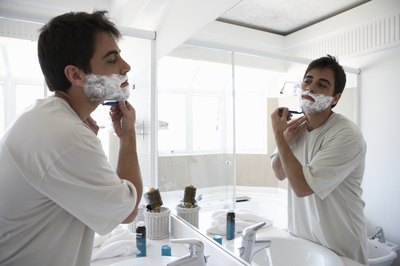 When You Started Shaving
Another reason for the misconception about shaving and hair growth may be a product of when people first started shaving. Most people start shaving during their teen or preteen years, when their hair is lighter and sparser than it becomes during adulthood. Some time after they start shaving, their hair will arrive at its normal adult consistency, making it appear as if shaving has caused them to grow thicker and coarser hair. In reality, however, shaving just happened to coincide with the body beginning to produce the normal hair of adulthood.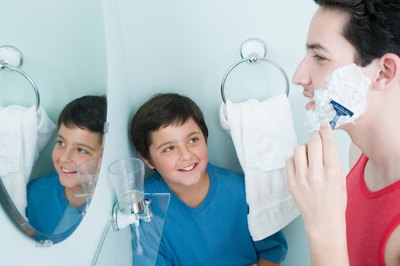 Other Options
If you don't like the way your hair grows back in after shaving, you might consider the permanent hair removal methods of electrolysis and laser hair removal. Waxing can also reduce hair growth over time because pulling hair out by its roots traumatizes the hair follicles.