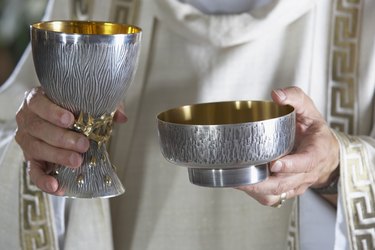 For some events, the proper gift etiquette is clear. However for the First Communion, it can be confusing. First Communion is a symbolic holy sacrament celebrated by members of the Roman Catholic Church and some Protestants. While most Catholic children receive their First Communion around the age of 7, Protestants may not receive theirs until sometime between age 8 and 14. These tips will help you navigate the uncertain territory of gifts for First Communions.
Should You Bring a Gift?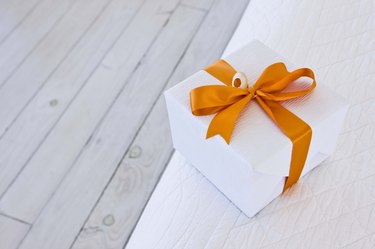 If you've been invited to celebrate a child's First Communion, you should come with a gift. It is traditional to give a present for the First Communion and it's best to choose one with that is in line with their religion (as in, skip the video games and opt for some of the great choices below). If you haven't been invited to the First Communion or a First Communion party, then a gift isn't necessary. However, a card would still be a nice gesture.
Monetary Gifts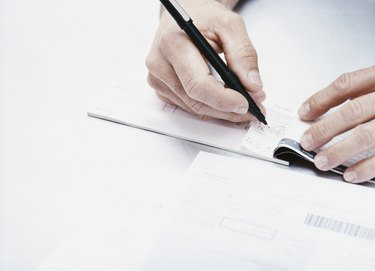 Money is a common gift for a First Communion. Cash is an easy gift--simply enclose it in an envelope with a card congratulating the communicant on his big step in his faith. Savings bonds are a great present as well, since they are a forward-thinking gift that will benefit kids in the future. Another option is to give a gift card to a store that the communicant can use for whatever she wants. Choose a store that appeals to the child, such as a bookstore or a store that sells religious jewelry (most stores that sell jewelry have a religious section).
Jewelry
The First Communion is an important step in a person's faith, and jewelry that recognizes this is one way to celebrate it. Cross necklaces are popular gifts, and can be purchased at major retailers as well as at Christian gift shops. Online, 1st Communions offers a selection of bracelets, necklaces and earrings for a young girl making her First Communion. They also sell a name bracelet designed for boys. More sophisticated styles are appropriate for older children receiving their First Communion.
What to Write in the Card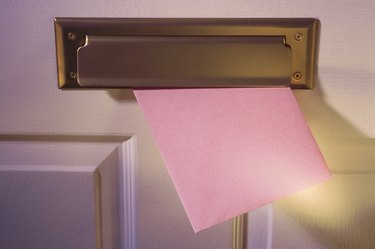 While "Happy First Communion" might not sound like the right thing to write inside a card for a child celebrating his First Communion, finding the right message isn't too difficult. Keep the message simple, acknowledging the big step in the child's faith and wishing him or her well. You can also quote a favorite Biblical verse as well.
"Congratulations on this big step in your faith. May you always find solace in the Lord."
"Best wishes for your celebration of First Communion. May the love and peace of God be with you always."
"I am so proud of your for making your First Communion today. May God always shine his light upon you."