Summer vacations mean long days with jam-packed schedules and a lot of exerted energy -- both for kids and their families. Keep snacking simple with refreshing and nutritious ideas that are easy to make and convenient to eat during swim practice, day camp, weekend hikes and other play dates.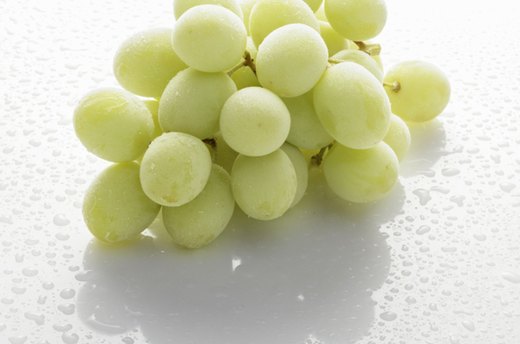 Frozen Grapes
What's just as refreshing as a scoop of ice cream or a snow cone on a hot summer day, but not nearly as sugary? Frozen fruit! Place seedless grapes on a baking sheet and leave them in the freezer. Pull them out and put them in bowls for a quick way to cool off on a hot day.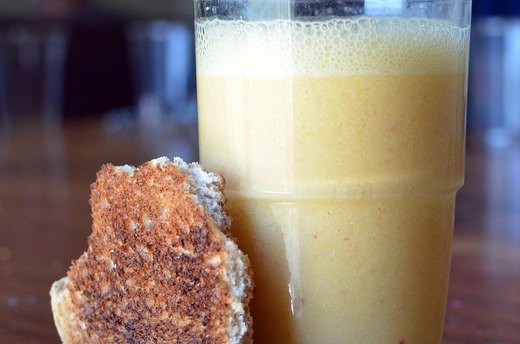 Orange Smoothies
Looking for ways to squeeze some more citrus fruits into your kids' diets? Amy Roskelley of the nutrition-focused website Super Healthy Kids recommends a quick and easy smoothie made with orange juice, yogurt and ice cubes. Serve it in a malt glass with a swizzle straw and pretend you're in a malt shop or at the mall food court.
Super Healthy Kids: Smoothilicious - Orange Creamsicle Smoothie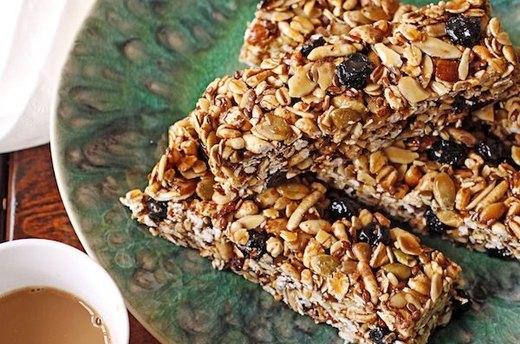 Blueberry Pumpkin Seed Energy Bars
Denise Jones, who runs food website There's a Newf in My Soup, offers a better, do-it-yourself alternative to pre-packaged granola bars: homemade snack bars loaded with good-for-you ingredients like rolled oats, flax seeds, almonds, blueberries and pumpkin seeds. They're great to keep kids' energy going during baseball practice or bike rides.
There's a Newf in My Soup: Blueberry-Pumpkin Seed Energy Bars
Fruit Rolls
Keep the summer rolling along with grab-and-go snacks like homemade Fruit Roll-Ups. Lisa Bolton, who runs the food-friendly website SixtyOne45, recommends cooking down rhubarb stems, strawberries, blueberries and honey; allow the mixture to dry out in the oven, then slice into your desired lengths and shapes. While long spools of fruited leather are the norm, kids can also use cookie cutters to create their own shapes.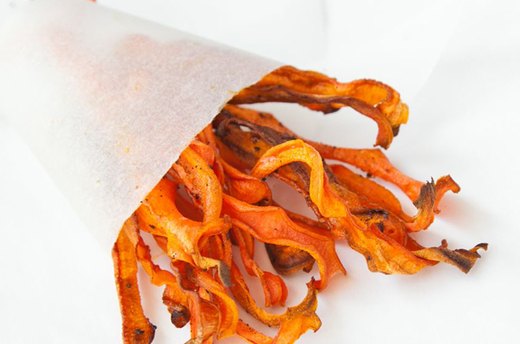 Carrot Chips
Kale chips are so last season. Food enthusiast Joanna Siemek, who runs the website BiteDelite.com, suggests baking carrot chips instead. The lightly salted sticks have the look of sweet potato fries with none of the calories and fat -- a great side dish for backyard barbecues or simply for snacking by the pool.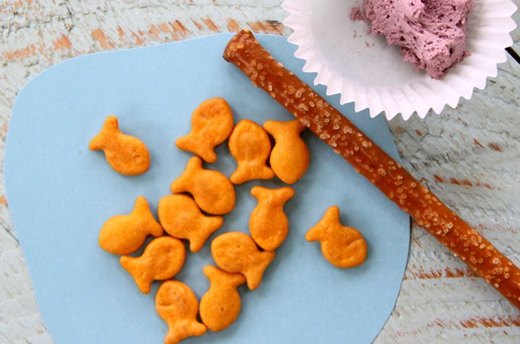 Fishing for Goldfish
Do you have Goldfish crackers, whipped cream cheese and pretzel sticks? Go fish! Writer Stacy Julian offers an edible alternative for those who can't make it down to the fishing hole this summer. Kids can draw lakes and oceans with markers and crayons before laying out their snacks and spearing them with cheese-dipped pretzels.
Zucchini Mini Pizzas
Summertime slumber party snacks don't have to mean pizza delivery. Roskelley says to use zucchini instead of dough for mini pizza snacks. The recipe suggests baking them, but you can also throw the veggie slices on the barbecue for some added flavor. Don't forget the fresh-cut vegetables for toppings!
Homemade Graham Crackers
Want s'more snacks? Food blog Hummingbird High shows readers how to use flour, cinnamon and honey to make honey graham crackers -- an essential ingredient for campfire cookout success, or just a treat to coat with peanut butter and liven up a day camp lunch box or a rainy afternoon.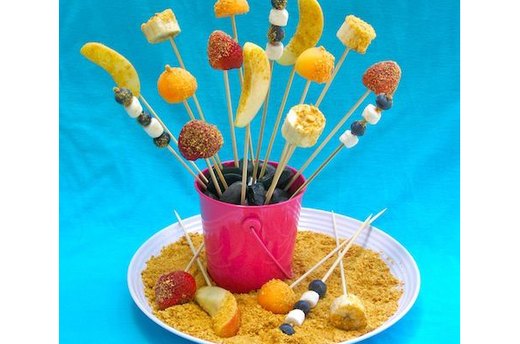 Beach Bum
It's no fun to bring the beach home with you in wet swimsuits and towels, but what if you made your own, edible, version in your kitchen? Kellie Strickland, founder and creator of the LittleNummies.net, uses crumbled graham crackers, sliced fruits and other goodies to create her own sand pail of adventure. Kids can make "kebobs" of their favorite treats and use the finished skewers to draw messages in the leftover "sand."