1 of 11
Overview
Whether you're a veteran at-home gardener or a first-timer, growing a sustainable garden with a healthy crop isn't always easy. A great place to start is with seeds that cause few frustrations and yield plenty of results. When planning your vegetable garden, there are a number of options that are relatively fuss-free, climate-friendly and will produce veggies that will be versatile ingredients in many of your home-cooked meals.
Image Credit:

George Doyle/Stockbyte/Getty Images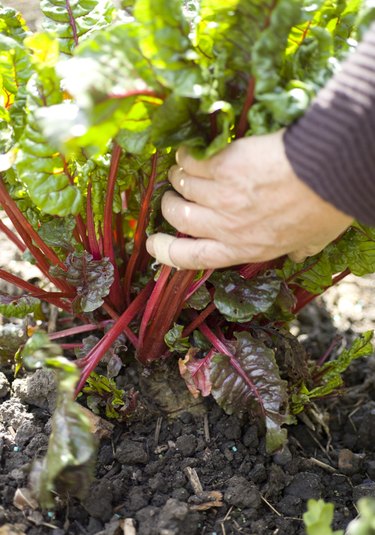 2 of 11
Swiss Chard
This broad leafy green treasured by health-food enthusiasts for its antioxidant benefits can be somewhat pricey at the supermarket. But fortunately, it's easy to grow and very adaptable, tolerant of mild frosts and 90-degree temperatures, said Kevin Erdman, certified master gardener and certified nursery professional at Berridge Nurseries in Phoenix. "Highly nutritious, and the colored forms are highly ornamental to boot," Erdman said. Best grown in USDA growing zones 5-10.
Related: Find out what zone you're in by checking the USDA Plant Hardiness Zone Map here.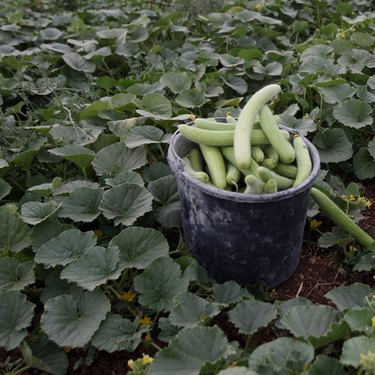 3 of 11
Armenian Cucumbers
This variety is more heat-tolerant and less sensitive to the occasional chilly night than regular cucumbers, Erdman said. Its mild flavor has no bitterness, even when it's allowed to grow large. "Vigorous vines can make fast garden shade on a trellis or arbor," noted Erdman. Best in zones 4-12.
4 of 11
Oriental Eggplant
This slender cousin of the standard "Black Beauty" variety can withstand extreme temperatures better than its more common relative. In addition to being disease-resistant and prolific, it's also a great culinary choice because, as the fruit grows, it's slow to become tough and bitter, Erdman explained. Best grown in zones 4-10.
Image Credit:

Jupiterimages/Photos.com/Getty Images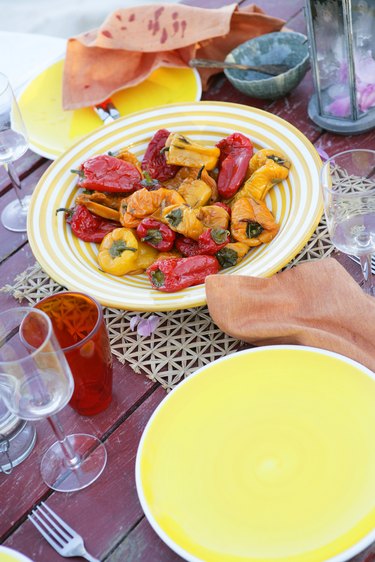 5 of 11
Italian Roasting Peppers
If you want to add peppers to your crop, give these a try. More adaptable, fertile and sweet than the common bell pepper, it's also heat- and chill-resistant, Erdman said. In the United States, Erdman suggested looking for the most common "Macaroni" variety. Grows best in zones 4-12.
Image Credit:

Goodshoot/Goodshoot/Getty Images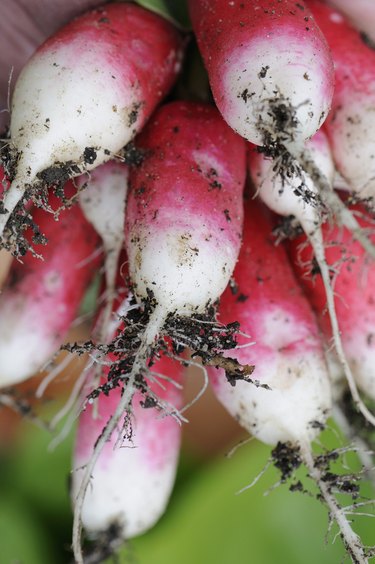 6 of 11
Radishes
If you are brand new to at-home gardening or still trying to get the hang of it, these little veggies could be one of your best friends. Fast-sprouting, fast-maturing and easy to care for, radishes are the perfect introduction to gardening for beginners of all ages. Erdman advised. "'Cherry Belle,' 'French Breakfast' and 'Easter Egg' varieties are all good in salads or with pork or beef entrees." Grows well in zones 2-10.
7 of 11
Carrots
Blessed with a long growing season and tolerant to cool temperatures, carrots can take a few weeks to germinate and more time to grow but are worth the wait, said Lee Singh, owner of Singh Farms in Scottsdale, Arizona. Use young carrot tops in salads and mature tops in soups. "There are many varieties of carrots, all colors and shapes, and all equally nutritious," said Singh. Grows best in zones 4-10.
Image Credit:

Martin Poole/Digital Vision/Getty Images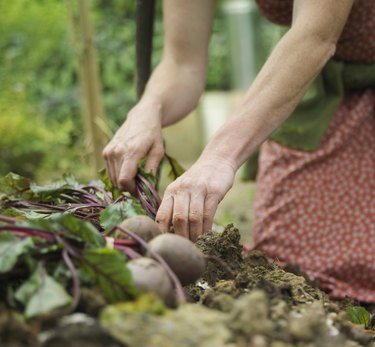 8 of 11
Beets
This highly nutritional root vegetable comes in several varieties and colors ranging from candy-striped to golden to deep reds, Singh said. They grow easily, can be used in juicing, pickling and, of course, fresh in salads. "They are great fuel for the body and are naturally sweet," noted Singh. Grows well in zones 2-10.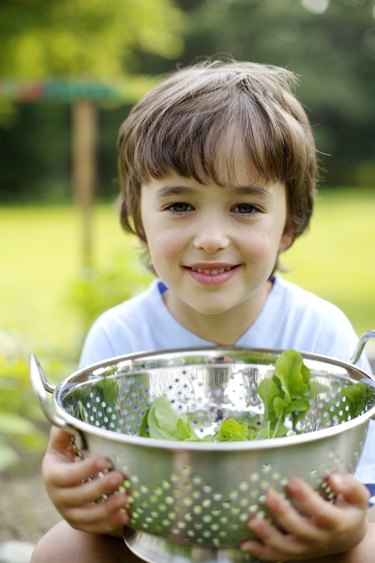 9 of 11
Arugula
Don't be fooled by the delicate appearance of this leafy green, which packs a peppery punch. Arugula can be harvested for the entire season and can spice up any salad or sandwich -- two qualities that make it desirable in a sustainable home garden, Singh advised. "Arugula makes an excellent pesto, too. It's great juiced and added to carrot or apple juice. And it grows quickly and easily." This can be grown in all zones.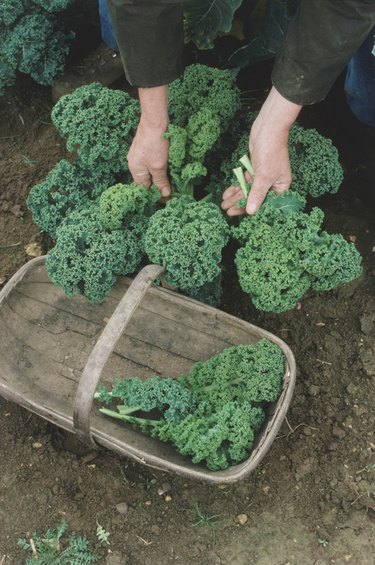 10 of 11
Kale
Simple to grow, very productive and incredibly versatile, this substantial green can be juiced, sautéed, steamed or eaten as a salad. "This is another crop you can harvest throughout the season that has incredible nutritional value," Singh said. Grows well in zones 6-11.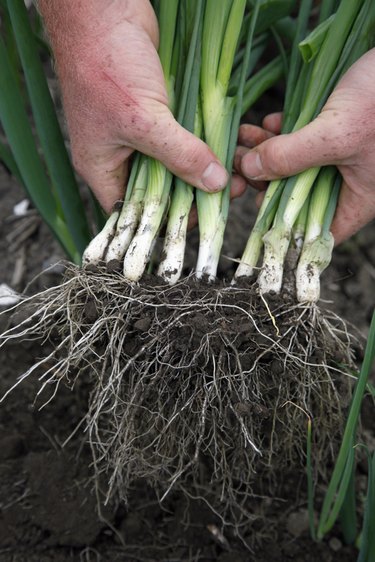 11 of 11
Scallions/Green Onion
Among the many varieties, this slight, mild-flavored onion is Singh's favorite. Easy to incorporate into so many recipes, green onions are also potent little antioxidants, she said. "They grow with ease, and you can harvest as you go along, from the time that the plant is young until it's fully mature." Grows in zones 3-10.