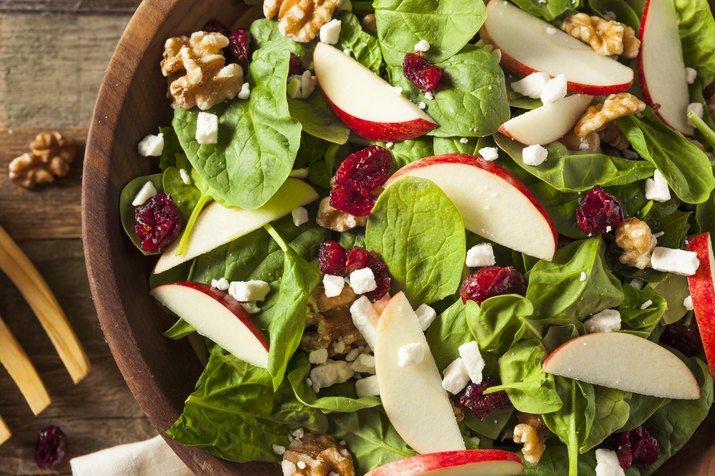 1 of 11
Even the most basic ingredients can make a salad sensational. The key is to move beyond iceberg lettuce. There are five different varieties of lettuce, so try mixing at least two to three for your salad creation. Add some protein like chicken, beef, pork or shrimp, and suddenly it's a meal. Experiment with pasta, nuts, chopped bacon and even fruit. Have some fun, and don't forget to go light on the dressing, as that's the most fattening part of any salad.
Image Credit:

bhofack2/iStock/GettyImages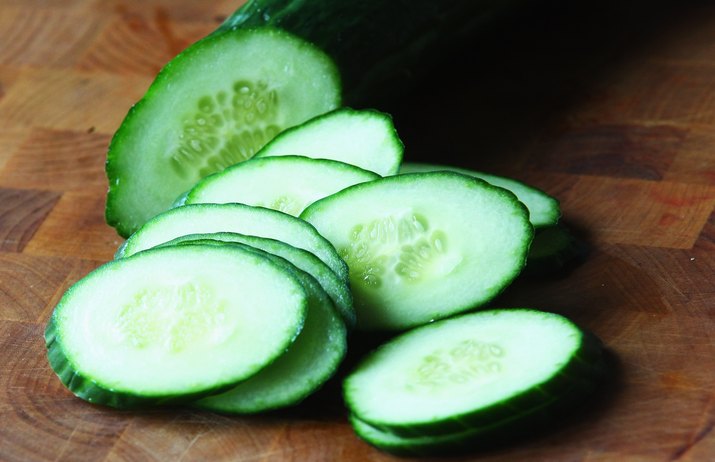 2 of 11
Cucumbers have long been salad add-ons, but if you toss them in a mixture of white wine vinegar, cilantro, olive oil, parsley, salt and pepper, they become the perfect bedding for a teriyaki-lemon marinated tuna steak.
Image Credit:

Joern Pollex/Getty Images News/GettyImages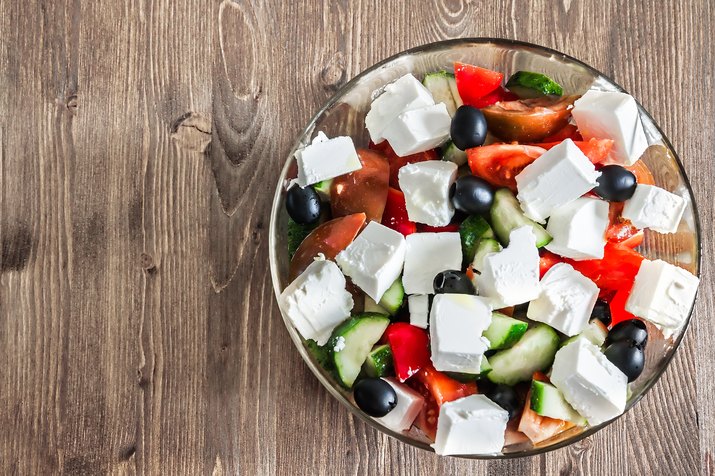 3 of 11
The Greek salad is a refreshing, vegetable-filled meal, with lettuce, cucumber, plum tomatoes, roasted red peppers, onion, pitted kalamata olives and crumbled feta cheese. Punch it up with a turkey kabob basted with a lemon-oregano dressing. Pair with crunchy pita chips and a roasted red pepper hummus for a different twist.
Image Credit:

splendens/iStock/GettyImages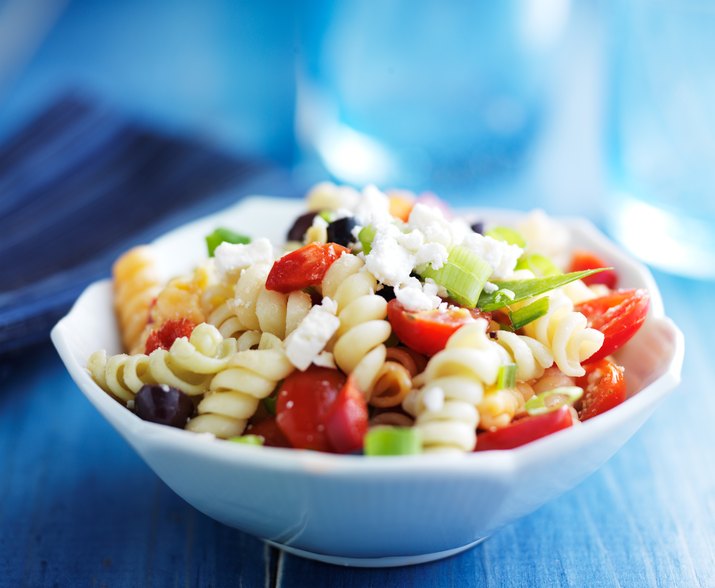 4 of 11
Pasta Salad -- Creamy or With Oil
Step away from the elbow macaroni, mayonnaise or olive oil and dare to use vermicelli or orzo, basil, sun-dried tomatoes in oil, pine nuts and goat cheese for a pumped-up pasta salad.
Image Credit:

rez-art/iStock/GettyImages
5 of 11
Herb-Roasted Pork Medallions With Asparagus Salad
Leftover pork surprises when combined with asparagus, carrots and organic herb mixed greens. Balsamic vinaigrette finishes the dish well.
Image Credit:

golubovy/iStock/GettyImages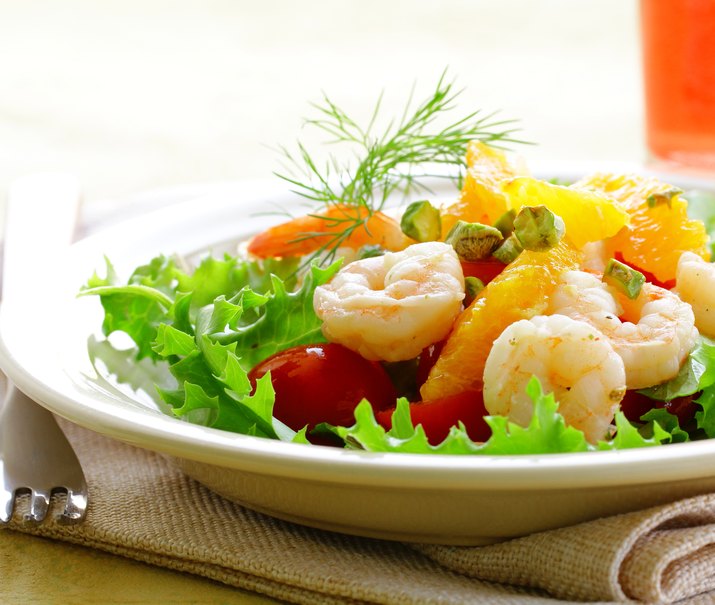 6 of 11
Pasta with Shrimp, Oranges and Olives
Leftover pasta? Get your palate ready for a tasty treat. Combine pasta, shrimp and olives with an oil-and-vinaigrette mixture, and throw in some mandarin orange slices.
Image Credit:

olgakr/iStock/GettyImages
7 of 11
This is a different take on an old, classy standard. Make deluxe divine by adding pears, spices, cheese, watercress, pomegranate seeds and cardamom (or cilantro). Fold in some light mayonnaise and the standard salt, pepper, apples and nuts.
Image Credit:

Mizina/iStock/GettyImages
8 of 11
Toss a mixture of vegetables in a colorful leafy green salad and add berries, nuts, mandarin orange slices and a light dressing, along with a meat. Try accompanying it with pita bread.
Image Credit:

jonathanfilskov-photography/iStock/GettyImages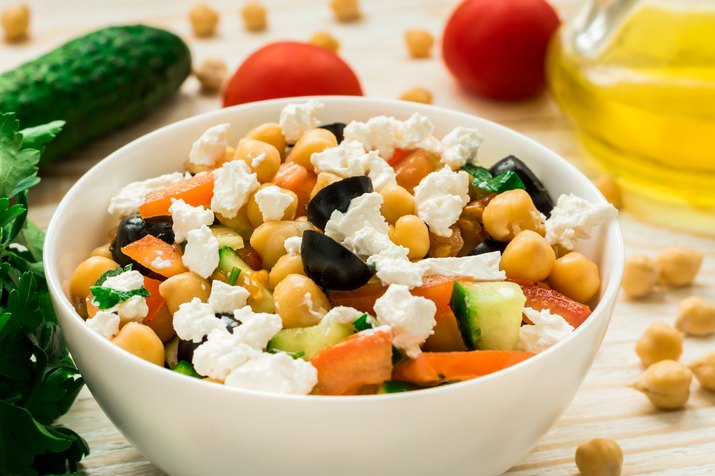 9 of 11
Tomato, Chickpea and Feta Salad
With your favorite Middle Eastern spice blend, combine pear, grape and cherry tomatoes, feta cheese and a 15-ounce can of chickpeas for an herbal salad.
Image Credit:

Zbarovskiy96/iStock/GettyImages
10 of 11
Avocado adds a subtle richness to any type of salad. Wow your palate with some lentils, artichokes and grape tomatoes and serve in a lettuce cup for something completely different.
Image Credit:

StephanieFrey/iStock/GettyImages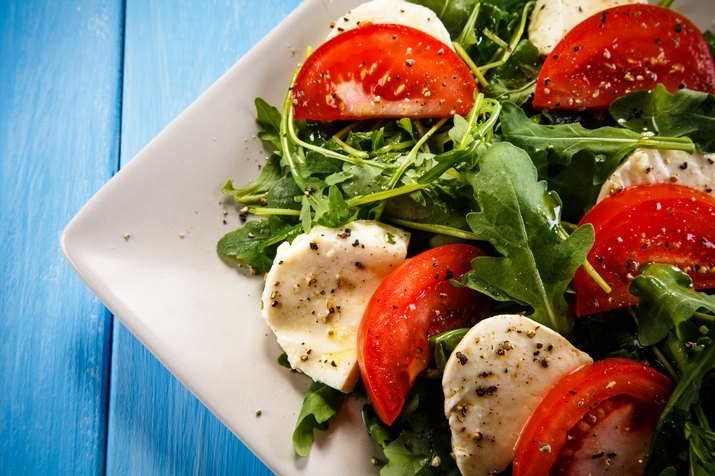 11 of 11
Chopped basil, tomato, spices, oil and vinegar make a tasty topping for baked Italian bread. Dust a little Parmesan cheese and fresh ground pepper on top, and enjoy.
Image Credit:

gbh007/iStock/GettyImages