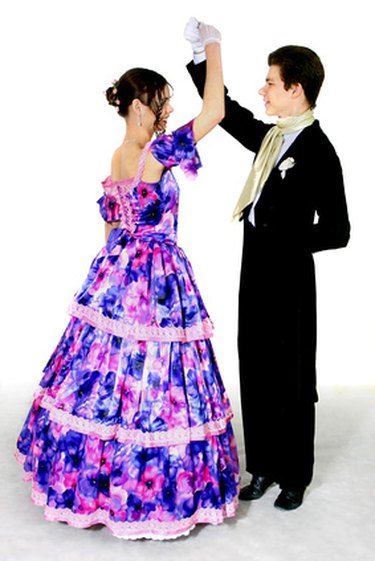 A formal gala is an opportunity to enjoy an evening with friends, network with acquaintances or contribute to a worthy cause. Planning a formal gala isn't quite as relaxing though. From the guest list to the silverware, there are a menagerie of details that you must consider and a group of people who you must entertain. Organizing a few activities and games for a gala, no matter how formal, is a great way to involve guests, have fun and even raise some money.
The Silent Auction
Running a silent auction during a formal gala is the perfect way to raise money for a good cause and get guests involved interested in possible prizes. Get donations from local businesses and stores to create your auction items. Gift certificates, gift baskets, handmade goods or even trips make excellent silent auction items. Choose items depending on what donations you can receive and what budget you are working with. Display each item prominently and professionally, highlighting the most valuable prizes and make bidding easy for guests. Ensure that your gala emcee announces when the bidding has begun and also when the bidding ends. Choose a time during the gala, preferably when all guests are seated, to announce the winners. You may also choose to contact winners after the gala via email or telephone.
Dance Competition
Encourage your guests to loosen up and enjoy the party by holding a dance competition at the gala. With either a live band or a DJ, choose a theme for the competition and music selection such as swing dance, disco or big band. Mention in the gala invitations that there will be a dance competition so that guests remember to wear proper attire and have a few days to practice their moves. Having the emcee act as a judge, choose a winner and award a prize such as a gift certificate or gift basket. Leave the dance floor open during the evening for those who might want to dance later.
Winning Tags on Plates
Before the formal gala guests arrive, randomly place several small tags or stickers on the bottom of several plates. When the guests arrive, have the emcee announce that all guests with a sticker under their plate will win a prize. Give simple prizes such as gift cards that will appeal to most people. This game is an easy way to start the evening and encourage guests to mingle.